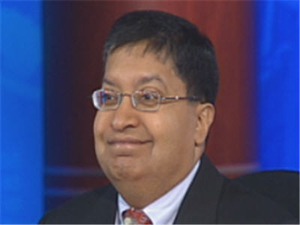 At mid year, whither the markets are a legitimate present concern. In the current swirl of volatility and pullbacks alongside lower major government bond yields, we see markets as not just starting to but instead well into emulating systemic change. On May 25 2010 after a hiatus, we cut benchmark cash by 2% to raise equities and also Europe. As positive, the Euro ($1.19) has reached our stable target zone of $1.20 but yen strength has not yet wilted. Earnings and economies are recovering but after a year of upside revisions, downside consensus revisions seem likely. As we emphasized at the start of 2010, risks emanate now from the socializing of capital markets, including globally political crisis management.
This crisis response is ranged not just in financial regulation but as disparate as U.S. reaction against environmental challenges in the Gulf of Mexico to handling in China and Thailand of income disparity angst. One year into earnings recovery from the cyclical bottom and incorporating not just present yields but also future risk premium recovery, we believe unusual value starts to develop below 1050 for the S&P 500 (1050) and the MSCI World index (1060) on a moderate recovery scenario, distinct from seamless recovery that markets earlier appeared pining for and from the much feared double dip. Overall, we re-assert that contrary to the low quality/momentum preferences of the markets in the twelve months thorough April 2010, opportunities in this cycle lie in quality. For us, quality is not a euphemism for size nor defensive nor so-called "risk-off" tilts but instead is favor for strong balance sheets and products whether from the perspective of company equity or sovereign country risk.
Click HERE to read the complete article.