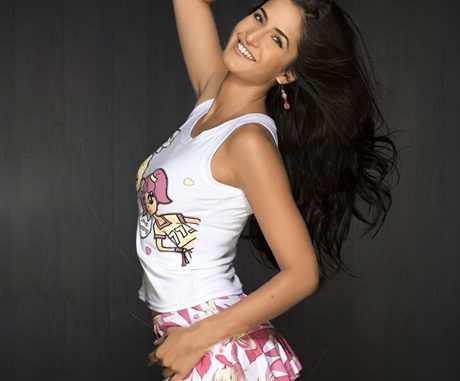 What Do Indian Women want?

Women today have some very particular ideas about what they want from their relationships. And their boyfriends.
A recent study by Axe Research Lab, on what women today want from their partners, threw up some pretty interesting facts about their dating habits. Men, you might want to take note and strategise accordingly!
Here are some points women between the ages of 18-24, from Mumbai, Pune, Ahmedabad, Bangalore, Chandigarh and Delhi.
Click HERE to read more and provide your own comments.
Mar 26 & 27 :: Live Indian Music :: Talk of the Town

Looking for a hot spot to hang out with friends and family on a weekday or weekend? Some place that has great food, live entertainment, good company in a casual setting? 'Talk of the Town' is the place to be!
Friday, March 26: Live Indian Music :: Azeem
Saturday, March 27: Live Indian Music :: Anil
Music starts at 9:00 PM
Location: 429A Donlands Avenue, Toronto
For reservations call 416.429.8255
Click HERE for more information about this venue.
$80 in Free Gifts From Similac :: Desimoms.ca


Receive up $80 in FREE Gifts
A free sample of your choice of Similac Formula
Money-saving coupons for future purchases of Similac formula
A booklet that contains information about baby's development and tips on caring and nutrition.
Click HERE for more details about this great offer.
BMO Low Rate Mortgage

Be mortgage free faster with the right mortgage for right now. Only from BMO. With a low fixed rate, you're protected if mortgage rates change. And, with a maximum amortization of 25 years, you'll pay your mortgage off faster.
Click HERE for more details


April 3 :: Bamiyan (the heart that has no love/pain/generosity is not a heart)

Contemporary artists explore Taliban destruction of c. 5th century Afghan Buddhas

The Institute for Contemporary Culture (ICC) at the Royal Ontario Museum (ROM) and SAVAC (South Asian Visual Art Centre) in collaboration with the 23rd Images Festival announce the opening of the new exhibition, Bamiyan (the heart that has no love/pain/generosity is not a heart), on April 3, 2010.
This multi-faceted, contemporary art installation comprises an archive of photographs, miniature paintings and videos which examine the aftermath of the March 2001 destruction by the Taliban of the colossal c. 5th century Buddhas of the Bamiyan Valley in Central Afghanistan. It will be on display on Level 2 in the Hilary and Galen Weston Wing until May 2, 2010..
When: April 3rd till May 2, 2010
Where: Royal Ontario Museum, 100 Queen's Park, Toronto Ont
Click HERE for more information.
April 3 :: Yoga and Kirtan in Costa Rica

Yoga and Kirtan with Irum Naqvi and Jim Gelcer Location: Rancho Margot – Costa Rica April 3rd to April 10th Yoga at Rancho Margot will leave you with the feeling that Life is a journey and not a destination. Move through your yoga poses with the surrounding trees, flowers, and the magnificent magical mountain. The sounds and sights of the toucans, hummingbirds and butterflies help you to deepen your practice, each breath a transformation. Being in this space, will help you to surrender all the accumulated stress, tension and let you return to your natural state of being, as you become the master of your healing. If you are interested in a week of yoga, to relax and unwind, then surrender to this opportunity on the shores of Lake Arenal and the valley of the Cano Negro River. Whether you have never done yoga or you are a practioner of yoga, the transformation you experience will be profound. Practice daily yoga and meditation sessions with Irum, Frederick, or Jim, and experience Kirtan chanting and drumming.
When: April 3rd till 10th, 2010
Where: Rancho Margot, Costa Rica
Click HERE for more information.
For Sale :: Talk of The Town Restaurant & Bar

Talk of The Town Restaurant & Bar
Fantastic Opportunity For Owner/Operator To Run This Newly Renovated Restaurant Or Other Retail Use,Includes All Chattels For Licensed Bar/ Restaurant For 45 Seats. Good Busy Location . . Sale Of Business Only.
Excellent lease and currently has live Indian music on Friday's and Saturday's.
Contact Darshan Singh Sahota at Tel: 416-742-8000
Click HERE for more details.

Peel Regional Police

Peel Regional Police is dedicated to providing the citizens of Peel Region with the best police service possible, utilizing the diverse skills, abilities, roles and views of our community.
Click HERE to apply for constable or cadet with Peel Regional Police.