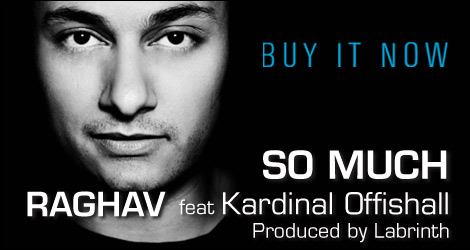 Welcome to another edition of Oye! Grapevine.
It is with great sadness that we announce that Pte. Andrew Miller, 21 and Master Corporal Kristal Giesebrecht, 34 died fighting the enemy in Afghanistan. Our thoughts and prayers are with the loved ones they left behind.
Staying with Afghanistan check out. From Afghanistan: Rockets and Rice at Kandahar Airfield. Feel free to comment on this article written by "Sada Apna" (Sada Apna is a soldier of Indian heritage serving with the Canadian Armed Forces in Afghanistan).
Oye! Times would like to welcome Kavita Mehta to our team. She will be sharing her cooking recipes with Oye! members.
Ever wanted to visit India. Ranthambhore is the fifth entry in series of travel blogs by Simon Reid.
Congratulations to Asma from Caledon for correctly answering last week's question and winning a Cineplex movie pass
Here's another chance to win another ONE Free Cineplex movie pass. If you can remember the nights at 400 Drive-In (Hwy 400 and Hwy 7) then Night Moves will bring back some great memories. Question: Name the artist singing this song.
Email your answer to inder@oyetimes.com
Some Upcoming Events:
It is hard to leave a marriage or a long term relationship. Here is a song that may indicate if your relationship is coming to an end.
Naya Raasta :: South Asian Divorced or Separated Support Group is having their monthly meeting on Saturday, July 3 at Noon. All South Asian separated, divorced and widowed persons are encouraged to attend.
Bollywood Beat 2010 is being held on July 9. Great annual family event highlighting the diverse talent in South Asian culture.
TELUS Mosaic 2010 is back at Living Arts Centre in Mississauga starting on July 9 till July 11.

Ragamala: Garland of Melodies is ROM's newest exhibit exploring art from India featuring new acquisitions as well as artifacts from the vaults.
Thinking of getting married. Shaadi.com is the worlds leading South Asian matrimonial website. Join today.
Our members have uploaded some great photos and videos taken at various Toronto events.
Toronto Fire Fighter Calendar! (pics)
Toronto fire fighters calendar competition (Video)
Masala! Mehndi! Masti! Luminato presents Suzanne D'Mello (Video)
Register on Oye! Times and share your videos and photos with the Oye! audience. We regularly feature videos and photos from our members in our newsletters. The more you upload, the more points you earn. Redeem your points for great rewards.
Oye! Videos offers a great selection of comedy and music videos. Have a look, enjoy some music and laughs.
Visit the Oye! Photo galleries to catch a glimpse of some pics taken by our members.
Oye! Times is proud to launch Oye! Radio in collaboration with Sareegamaa Radio. Now listen to your favourite Indian songs at work or home. 24 hrs a day. You can find a link to Oye! Radio on the right side of the website.
If you would like to contribute your writings to Oye! Times then please feel free to contact us.
We thank you for your past patronage, and look forward to your continued support.
Cheers!
Inder (Tel: 416 875 2434)
"Freedom's just another word for nothing left to lose"
Raghav's Hit Single :: So Much


Canada – You remember Raghav from "Angel Eyes" – but he's back now with "So Much" featuring hometown hero Kardinal Offishall. Raghav signed to mainstream label Cordova Bay Records out in Vancouver and they signed him partly based on the belief that his core South Asian fanbase will step up to plate and support him with iTunes sales and
YouTube views
.
If we can create a story as a community – the mainstream music industry will realize and respect the power of the neoDesi generation. With your help – not only can we get Raghav on the charts to #1 – but we'll also open the doors even wider for future neoDesi artists. Lets go Canada! Do your part to support the movement.
Lets break the top 100 this week on iTunes!
Raghav has been added to radio stations across Canada – now we need your support to drive him up the charts. Email, text, tweet and call in your request for Raghav "So Much" featuring Kardinal Offishall! Check him out at the following radio stations – more coming soon:
Kiss 92.5 Toronto http://www.KiSS925.com
Virgin 99.9 Toronto http://toronto.virginradio.ca
Z103.5 Toronto http://www.z1035.com
Hot 89.9 Ottowa http://www.hot899.com
Vibe 98.5 Calgary http://www.vibe985.com
Click HERE to view the Youtube video.
From Afghanistan: Rockets and Rice at Kandahar Airfield

I thought he was joking when I got off the monstrous C17 Globemaster transport aircraft in Kandahar Airfield, Afghanistan and he told me there was a curry line at the British run dining facility. He was the second-in-command of my unit and had already been in Afghanistan for a week and this was his second tour of duty. My flight arrived late at night and when I got off the aircraft I could smell a distinct foul odour (I later learned it was from the sewage pond located on the camp) which lingered in the hot, particulate filled air. This is my first tour of duty as part of Canada's contribution to the military mission in Afghanistan. I had to almost pinch myself to know that I had finally arrived after over a year of training and preparing for this – I was excited to get to work.
Click HERE to read more.
July 2 & 3 :: Live Indian Music :: Talk of the Town

Looking for a hot spot to hang out with friends and family on a weekday or weekend? Some place that has great food, live entertainment, good company in a casual setting? 'Talk of the Town' is the place to be!
Friday, July 2: Live Indian Music
Saturday, July 3: Live Indian Music
Music starts at 9:00 PM
Location: 429A Donlands Avenue, Toronto
For reservations call 416.429.8255
Click HERE for more information about this venue.
Win a Coleman – 50 QT Wheeled Party Stacker Cooler


Lucky Draw! Win a Coleman – 50 QT Wheeled Party Stacker Cooler
To enter send your full name and email address to inder@oyetimes.com
Easy as that!
Lucky Draw deadline July 15, 2010

Ontario Child Benefit

The Ontario Child Benefit is financial support for low-income families to help provide for their children. In July 2009, eligible families saw an increase in their monthly payments.
Click HERE to read more.
July 3 :: Naya Raasta :: South Asian Divorced or Separated Support Group

Naya Raasta :: New Road We offer help to men and women going through divorce/separation, by inviting them to attend an open discussion forum. This forum is primarily to share your experiences and converse with others in similar situations, or simply to listen. The environment is completely supportive of everyone's individual needs and emotions. Please be aware that this is a support group and not a dating club for divorced/separated individuals.
We encourage anyone who is either on the verge of divorce or separation, or even thinking about it, to please come and meet others who have faced the same tough decisions. New members welcomed.
Next Meeting: Saturday, July 3, 2010 @ NOON
Venue: Richview Public Library, 1806 Islington Avenue , Toronto, Ont
Email nayaraasta@oyetimes.com if you would like to attend the next meeting.
Click HERE to read more about Naya Raasta :: New Road.
G20 Violence in Toronto

If you spend $1 billion to line the streets of Toronto with people who look like Darth Vadar's storm troopers you are going to get reaction.
The violence and property damage in Toronto is lamentable but predictable. Use of military power to limit public protest always results in violence, in Beijing, Tehran and Toronto.
In Beijing of course Canada denounces it as communist suppression of free speech and lack of democracy. The Iranian government is oppressive when it shoots at people protesting the election. In Canada somehow the government finds the use of police violence as appropriate when people want to end poverty or discrimination.
The same conference was held in Pittsburgh Pennsylvania with only $18 million in security costs and minor violence. "In Pittsburgh during the G20 meeting late in September 2009, about $50,000 in damage was caused by a minority of protesters."
That wasn't ten years ago, it was ten months ago.
Click HERE to read more.
July 9 :: Bollywood Beat 2010

Bollywood Beat is a non commercial annual family event highlighting the diverse talent in South Asian culture.
During Bollywood Beat 2010 donations will be made to Knights Table; an organization working to alleviate hunger in the Region of Peel by providing meals and foodservices to the needy and those affected by hunger, poverty and homelessness.
Date: Friday July 9, 7:30 pm.
Venue: Payal Banquet Hall, 3410 Semenyk Court , Mississauga, Ont
Click HERE for more details.
Till Nov 28 :: Ragamala: Garland of Melodies

Opening during South Asian Heritage Month in Ontario, the ROM's newest exhibit exploring art from India features new acquisitions as well as artifacts from the vaults. This exhibit of 30 objects in a 400 square foot case explores themes associated with Ragamala painting, a genre of South Asian miniature painting that flourished during the 16th -19th centuries. Originating in western India, Ragamala painting came out of artistic workshops of the Rajasthani kingdoms from where they spread southward to the Deccan and later northward to the Pahari region (now in the state of Punjab).
Date: Till November 28, 2010 @ 10:00 AM
Venue: Royal Ontario Museum, 100 Queen's Park, Toronto, Ont
Click HERE to read more.
For Sale :: Talk of The Town Restaurant & Bar

Talk of The Town Restaurant & Bar
Fantastic Opportunity For Owner/Operator To Run This Newly Renovated Restaurant Or Other Retail Use,Includes All Chattels For Licensed Bar/ Restaurant For 45 Seats. Good Busy Location . . Sale Of Business Only.
Excellent lease and currently has live Indian music on Friday's and Saturday's.
Contact Darshan Singh Sahota at Tel: 416-742-8000
Click HERE for more details.

Peel Regional Police

Peel Regional Police is dedicated to providing the citizens of Peel Region with the best police service possible, utilizing the diverse skills, abilities, roles and views of our community.
Click HERE for more details about Peel Regional Police.