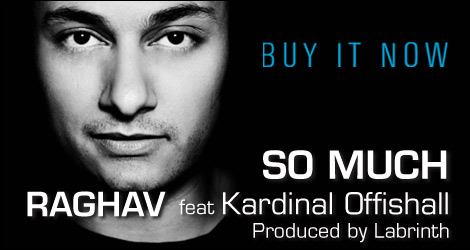 Welcome to another edition of Oye! Grapevine.
It is with great sadness that we announce that Sapper Brian Collier, 24 died fighting the enemy in Afghanistan. Our thoughts and prayers are with the loved ones he left behind.
Our members have uploaded some great photos and videos taken at various Toronto events.
Masala Mehndi Masti 2010 (pics)
Register on Oye! Times and share your videos and photos with the Oye! audience. We regularly feature videos and photos from our members in our newsletters. The more you upload, the more points you earn. Redeem your points for great rewards.
Articles of Interest:
Vancouver police abuse disabled woman by Stephan Pate.
Who is the real Stephen Harper? written by Glen Allen.
Mumbai is the final entry in series of travel blogs by Simon Reid.
Oye! Times is proud to take part in a grassroots movement to bring the British North America Act to Canada for display. The BNA Act is currently locked up in a vault in England. I would urge all Oye! readers to sign a petition. It takes only one minute.
Congratulations to Zahra from Moncton for correctly answering last week's music question and winning a Cineplex movie pass
Here's another chance to WIN another ONE Free Cineplex movie pass. Here is a SONG from one of the great male performers of our time. Question: Name the artist singing this song.
Email your answer to inder@oyetimes.com
Some Upcoming Events:
Indo-Ontario Cup 2010 Ball Hockey Championship is being held in Brampton on August 6, 7 and 8 for all South Asian ball hockey fans.
Dreams Presents, Family Fun Expo 2010 is sure to be fun for the whole family on August 7 in Mississauga.
Comics Unleashed Comedy night featuring Rasul Somji, Marc Trinidad, Ron Josol and Dred Lee on August 20.
Ragamala: Garland of Melodies is ROM's newest exhibit exploring art from India featuring new acquisitions as well as artifacts from the vaults.
Thinking of getting married. Shaadi.com is the worlds leading South Asian matrimonial website. Join today.
Oye! Videos offers a great selection of comedy and music videos. Have a look, enjoy some music and laughs.
Visit the Oye! Photo galleries to catch a glimpse of some pics taken by our members.
Oye! Times is proud to launch Oye! Radio in collaboration with Sareegamaa Radio. Now listen to your favourite Indian songs at work or home. 24 hrs a day. You can find a link to Oye! Radio on the right side of the website.
If you would like to contribute your writings to Oye! Times then please feel free to contact us.
We thank you for your past patronage, and look forward to your continued support.
Cheers!
Inder (Tel: 416 875 2434)
"Freedom's just another word for nothing left to lose"
Raghav's Hit Single :: So Much


Canada – You remember Raghav from "Angel Eyes" – but he's back now with "So Much" featuring hometown hero Kardinal Offishall. Raghav signed to mainstream label Cordova Bay Records out in Vancouver and they signed him partly based on the belief that his core South Asian fanbase will step up to plate and support him with iTunes sales and
YouTube views
.
If we can create a story as a community – the mainstream music industry will realize and respect the power of the neoDesi generation. With your help – not only can we get Raghav on the charts to #1 – but we'll also open the doors even wider for future neoDesi artists. Lets go Canada! Do your part to support the movement.
Lets break the top 100 this week on iTunes!
Raghav has been added to radio stations across Canada – now we need your support to drive him up the charts. Email, text, tweet and call in your request for Raghav "So Much" featuring Kardinal Offishall! Check him out at the following radio stations – more coming soon:
Kiss 92.5 Toronto http://www.KiSS925.com
Virgin 99.9 Toronto http://toronto.virginradio.ca
Z103.5 Toronto http://www.z1035.com
Hot 89.9 Ottowa http://www.hot899.com
Vibe 98.5 Calgary http://www.vibe985.com
Click HERE to view the Youtube video.
What's faith got to do with it?

It seems difficult for people to conceptualize a Muslim feminist beauty queen, it just does not sound possible to be such a thing, and hence, some are ever so preoccupied with this infamous oxymoron controversy. It is not only non-Muslims, but many Muslims, both men and women, who ask me many questions related to life balance that include spirituality and faith. It can sometimes feel repetitive being asked the same questions again and again about religion and Islam, and it is a big responsibility discussing a topic that is not my area of expertise. It is also not a topic that I would necessarily prefer to discuss publicly, nor one that I particularly signed up for, and nor one that I think one article and mere words can do justice to. However, I am for the most part honoured to have the opportunity to dialogue. I am honoured to be in the role of acting as a pseudo-ambassador for Pakistan, for Canada, and yes, even at times, for Islam.
Click HERE to read more.
July 27 – Sept 4 :: Love, Loss, and What I Wore

Love, Loss, and What I Wore is a collection of stories based on the best-selling book by Ilene Beckerman, as well as on the recollections of the Ephrons' friends. Like the popular book, it uses clothing and accessories and the memories they trigger to tell funny and often poignant stories that all women can relate to.
Margot Kidder, Sharron Matthews and Mary Walsh are the latest Canadian stars to join the cast for the Canadian premiere of the award-winning New York smash hit Love, Loss, and What I Wore, an intimate collection of stories by Nora Ephron and Delia Ephron that won the 2010 Drama Desk Award for Best Unique Theatrical Experience.
Dates: July 27 – Sept 4.
Venue: Panasonic Theatre, 651 Yonge Street , Toronto Ontario

Click HERE for more details.
July 30 & 31 :: Live Indian Music :: Talk of the Town

Looking for a hot spot to hang out with friends and family on a weekday or weekend? Some place that has great food, live entertainment, good company in a casual setting? 'Talk of the Town' is the place to be!
Friday, July 30: Live Indian Music
Saturday, July 31: Live Indian Music-Anil

Music starts at 9:00 PM
Location: 429A Donlands Avenue, Toronto
For reservations call 416.429.8255
Click HERE for more information about this venue.
Thinking of changing your job!

TalentOyster is Canada's first all-inclusive online diversity job board for those who are exploring employment and career opportunities in Canada. Our website caters to the widest possible audience and speaks to its diverse population in 11 languages – and these languages represent over 80% of Canada's multicultural population.
Click HERE to browse the latest jobs.
Bring the British North America Act back to Canada for display


BringBackTheAct.ca
is national, grassroots movement launched by a group of Canadians from all walks of life. It is asking Canadians to support a petition to Her Majesty Queen Elizabeth II and the British government to return to Canada the British North America Act – Canada's *original* Constitution – in time for its 150th anniversary celebrations in Charlottetown 2014, and Canada's 150th birthday in 2017.
The campaign is the brainchild of Lori Abittan, President and CEO of Multimedia Nova Corporation. Her 52-week Canadian civic literacy/history series The Canadian Experience (http://www.cdnexperience.ca) now running in over 70 multicultural publications (including the Oye Times!), was the inspiration to launch BringBackTheAct.ca to invite all Canadians to help gain access to the basic documents which are the foundation of our nationhood. To enable such historical documents to be entrusted to the Canadian Government and displayed for all Canadians to see will represent the last step Canada takes to finally 'repatriate' our Constitution.
August 5 :: The Kreutzer Sonata

SummerWorks Theatre Festival will present The Kreutzer Sonata, Tolstoy's passionate novella adapted for the stage and performed by multi-award-winning actor and director Ted Dykstra.
Originally commissioned and produced by Andrew Burashko for Art of Time Ensemble in 2008, The Kreutzer Sonata was presented as part of a multi-disciplinary evening to sold-out houses for two consecutive seasons.
Underscored by Beethoven's Kreutzer Sonata (Sonata for violin and piano No. 9 in A Major, Op. 47), the story explores the dark side of male-female relationships as it tells a tale involving marriage, love, hatred, jealousy, and madness.
Dates: August 5, 2010 @ 10:30 pm
Venue: Passe Muraille Theatre, 16 Ryerson Avenue , Toronto, Ontario
Click HERE to read more.
August 6, 7, & 8 :: Indo-Ontario Cup 2010 Ball Hockey Championship

The inaugural Indo-Ontario Cup 2010 Ball Hockey Championship stage has been set in Brampton. The tournament will be held at South Fletchers Sportsplex, 500 Ray Lawson Blvd. It will take place over the weekend of Friday August 6, 2010, Saturday August 7, 2010, and Sunday August 8, 2010. Come joins us for our opening ceremonies on Friday August 6, 2010 at 6:30 PM. Open ceremonies will consist of ribbon cutting ceremony and a ceremonial ball drop. A host of dignitaries will be present for the ceremonies.
The objective of the tournament is to promote and develop the sport of ball hockey in the Indo-Canadian community in Ontario. The Indo-Ontario Cup would serve to develop the game of ball hockey with the youth and up-and-coming teams in Ontario. The Indo-Ontario Cup would expose the teams of Ontario to the Indo-Canada Cup and to the World Championships of ball hockey, both events are held every other year, so every two years. It would provide local athletes with the opportunity to be scouted for both Team India and Team Canada.
Dates: August 6, 7 & 8.
Venue: South Fletchers Sportsplex, 500 Ray Lawson Blvd , Brampton Ontario
Click HERE for more information.
August 20 :: Comics Unleashed

Comedy night featuring Rasul Somji, Marc Trinidad, Ron Josol and Dred Lee.
Dates: August 20 @ 9 PM.
Venue: 7200 Markham Road, Markham, Ontario

Click HERE for more details.

Till Nov 28 :: Ragamala: Garland of Melodies

Opening during South Asian Heritage Month in Ontario, the ROM's newest exhibit exploring art from India features new acquisitions as well as artifacts from the vaults. This exhibit of 30 objects in a 400 square foot case explores themes associated with Ragamala painting, a genre of South Asian miniature painting that flourished during the 16th -19th centuries. Originating in western India, Ragamala painting came out of artistic workshops of the Rajasthani kingdoms from where they spread southward to the Deccan and later northward to the Pahari region (now in the state of Punjab).
Date: Till November 28, 2010 @ 10:00 AM
Venue: Royal Ontario Museum, 100 Queen's Park, Toronto, Ont
Click HERE to read more.
For Sale :: Talk of The Town Restaurant & Bar

Talk of The Town Restaurant, Bar and Apartment
Lifetime Moment To Own A Property With Running Food Business Serving East Indian And African Cuisine With Live Music On Weekends.Busy Till 2Am.Has Newly Renovated 1 Bdrm Appt With Sep Entrance.Good For Renting For Residential/Office Use.Restaurant Has 45 Seating Space With LLBO. Kitchen Fully Equipped & Storage Available.Don't Miss The Golden Opportunity.A/C Gas Grill,All Cutlery,Fixtures And Chattles.Rooftop Sign Board Pays Off The Property Tax.
Upstair Apartment Could Fetch Upto $1,100/M, Rental Income From Restaurant $2,000/M.Also Parking Spaces Is Two, Chattels Is Yes, Hours Open 6Pm-10 Sun-Thurs And 6Pm -2Am Fri-Sat, Days Open Is 6 (Mondays Closed).
Contact Rajeev Kumar at Tel: 905-565-9565
Click HERE for more details.

Peel Regional Police

Peel Regional Police is dedicated to providing the citizens of Peel Region with the best police service possible, utilizing the diverse skills, abilities, roles and views of our community.
Click HERE for more details about Peel Regional Police.