Toronto Raptors and South Asian Kids

Enter your child now for their chance to take part in a Free Toronto Raptors Basketball Clinic!
There are 120 spots available to be won.
-A skill training session on the Raptors practice court
-Instruction in Ball Handling, shooting skills and passing mechanics
-Toronto Raptors Gifting
Clinics are intended for ages 8 till 14
All skill levels welcomed
Your code word is: DeRozan
Click HERE to register.
Dec 23 :: Wine and Dine for the Holidays

Are you tired of bars, loud night clubs, internet dating, family introductions and blind dates
South Asians over 40 caters to individuals of South Asian (India, Pakistan, Bangladesh, Sri Lanka, Nepal, Afghanistan, Guyana, Trinidad and East Africa) descent who want to form new friendships.
Upcoming Events:
Dec 23 :: Wine and Dine for the Holidays
Click HERE to join South Asians over 40 Meet Up group.
Live Indian Music :: Talk of the Town

Looking for a hot spot to hang out with friends and family on a weekday or weekend? Some place that has great food, live entertainment, good company in a casual setting? 'Talk of the Town' is the place to be!
Music starts at 9:00 PM
Location: 429A Donlands Avenue, Toronto
For reservations call 416.429.8255
Click HERE for more information about this venue.
Nestle Offer to Oye Readers: Get Free Nestle Baby Backpack

Great offer for Oye Readers
Join today and get a FREE Nestle Baby Backpack.
Click HERE for more details.
Book Review: Truly, Madly, Deeply by Faraaz Kazi

'Truly, Madly, Deeply!' will haunt you long after you have turned the last page
I picked up this book after seeing the endorsements and hype it has generated recently including the brilliant soul-stirring promo tune composed by some Bollywood music director for the story, said to be the first such incident ever for a novel. The book is a joy to read for all those people who have experienced love first-hand. 'Truly, Madly, Deeply…memoirs of a broken heart's first love' is supposed to be a light read but draws heavily on your emotions. It's a tale of the love of two teenagers in different parts of the world and how each landed up being where they are. Rahul is the brilliant student, no one in school can dream of becoming. Flamboyant, egoistic, over smart and overconfident are suitable adjectives for him, all until he meets Seema-who as the author says is his female equivalent- a girl from a junior grade who is a crush of all the young hearts in school. And as it so happens with first love, they both fall for each other without declaring their feelings.
Click HERE to read more.
Movie Review: Tron: Legacy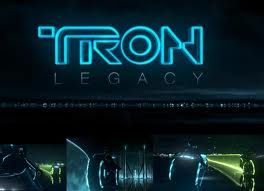 Opening day: Friday, December 17, 2010. First show: 11am, the Scotiabank IMAX theatre. I'm there; now just how nerdy is that? Well, maybe going to the midnight showing the night before?
The ticket price was $17.75 and in total there were only maybe a hundred or so people. Not a sell out by a long shot. Have the reviews gotten out there? Before heading out, I consulted several reviews which actually started appearing in the papers on Thursday and Rotten Tomatoes sums it up nicely: 48%. [chuckles] There's been a lot of hype and now we all get to see it for ourselves.
Click HERE to read more.
December 31 :: Two Premier Bollywood NYE Parties for DC/Metro Area Announced!

Two Premier Bollywood NYE Parties for DC/Metro Area Announced!
The Blockbuster Bollywood New Years Eve Events are the Premiere annual events for South Asians in the DC/metro area, brainchild of Shalabh Agrawal, Manan Katohora, Nitin Verma, & Rick Khosla. These two events are slated to become a huge success and yearly event celebrating New Years Eve, the Bollywood Way attracting over 2000 South Asians in the DC area on one night.
Event 1 will be hosted at the Hyatt in Reston Town Center, Reston, Virginia. It will feature 15 item buffet; 5 Premium open bars for 3 hours; Live entertainment; Mid-Night champagne Toast; Party Favors and best of all a dedicated kids area with babysitters, all starting at $100 per person.
Event 2 is being hosted at Heritage India located in DuPoint, Washington DC. This event will feature complimentary appetizers; cash bar & party favors all within walking distance of the DuPont Metro station.
For more information contact us at 703-468-1820
Visit http://www.newyearwithbollywood.com for details.
Date: Friday, December 31, 2010 @ 9:00 PM
Venues: Hyatt Regency Hotel, 1800 Presidents Street, Reston, VA
Heritage India DC, 1337 Connecticut Avenue Northwest, Washington D.C., District of Columbia
Click HERE to read more.
Thinking of changing your job!

TalentOyster is Canada's first all-inclusive online diversity job board for those who are exploring employment and career opportunities in Canada. Our website caters to the widest possible audience and speaks to its diverse population in 11 languages – and these languages represent over 80% of Canada's multicultural population.
Click HERE to browse the latest jobs.
Bring the British North America Act back to Canada for display


BringBackTheAct.ca
is national, grassroots movement launched by a group of Canadians from all walks of life. It is asking Canadians to support a petition to Her Majesty Queen Elizabeth II and the British government to return to Canada the British North America Act – Canada's *original* Constitution – in time for its 150th anniversary celebrations in Charlottetown 2014, and Canada's 150th birthday in 2017.
The campaign is the brainchild of Lori Abittan, President and CEO of Multimedia Nova Corporation. Her 52-week Canadian civic literacy/history series The Canadian Experience (http://www.cdnexperience.ca) now running in over 70 multicultural publications (including the Oye Times!), was the inspiration to launch BringBackTheAct.ca to invite all Canadians to help gain access to the basic documents which are the foundation of our nationhood. To enable such historical documents to be entrusted to the Canadian Government and displayed for all Canadians to see will represent the last step Canada takes to finally 'repatriate' our Constitution.
For Sale :: Talk of The Town Restaurant & Bar

Talk of The Town Restaurant, Bar and Apartment
Lifetime Moment To Own A Property With Running Food Business Serving East Indian And African Cuisine With Live Music On Weekends.Busy Till 2Am.Has Newly Renovated 1 Bdrm Appt With Sep Entrance.Good For Renting For Residential/Office Use.Restaurant Has 45 Seating Space With LLBO. Kitchen Fully Equipped & Storage Available.Don't Miss The Golden Opportunity.A/C Gas Grill,All Cutlery,Fixtures And Chattles.Rooftop Sign Board Pays Off The Property Tax.
Upstair Apartment Could Fetch Upto $1,100/M, Rental Income From Restaurant $2,000/M.Also Parking Spaces Is Two, Chattels Is Yes, Hours Open 6Pm-10 Sun-Thurs And 6Pm -2Am Fri-Sat, Days Open Is 6 (Mondays Closed).
Contact Rajeev Kumar at Tel: 905-565-9565
Click HERE for more details.

Peel Regional Police

Peel Regional Police is dedicated to providing the citizens of Peel Region with the best police service possible, utilizing the diverse skills, abilities, roles and views of our community.
Click HERE for more details about Peel Regional Police.