January 13-16 :: Shen Yun

The world's celebrated Shen Yun will come to Toronto at Sony Centre For the Performing Arts, January 13 – 16, 2011. With an all-new 2011 production, Shen Yun will offer an exhilarating experience with grand scale performances that celebrate the pure excellence of classical Chinese dance and music inspired by the myths, legends, and divine beauty of 5,000 years of traditional Chinese culture. You will be spellbound by stunning costumes, brilliant choreography and state-of-the-art dynamic backdrops, all complemented by a live orchestra combining Chinese and Western instruments in a masterful fusion.
Dates: January 13-16 @ 7:30 pm
Venue: Sony Centre for the Performing Arts, 1 Front Street East, Toronto
Click HERE for more details.
South Asians Over 40

Are you tired of bars, loud night clubs, internet dating, family introductions and blind dates
South Asians over 40 caters to individuals of South Asian (India, Pakistan, Bangladesh, Sri Lanka, Nepal, Afghanistan, Guyana, Trinidad and East Africa) descent who want to form new friendships.
Upcoming Events:
Movie Nights, Dinner and Dance, Winter Skating
Click HERE to join South Asians over 40 Meet Up group.
January 14 & 15 :: Live Indian Music :: Talk of the Town

Looking for a hot spot to hang out with friends and family on a weekday or weekend? Some place that has great food, live entertainment, good company in a casual setting? 'Talk of the Town' is the place to be!
Friday, January 14: Live Indian Music-Karim
Saturday, January 15: Live Indian Music-Ranjeet

Music starts at 9:00 PM
Location: 429A Donlands Avenue, Toronto
For reservations call 416.429.8255
Click HERE for more information about this venue.
Nestle Offer to Oye Readers: Get Free Nestle Baby Backpack

Great offer for Oye Readers
Join today and get a FREE Nestle Baby Backpack.
Click HERE for more details.
I am Pakistani and I Condemn Violence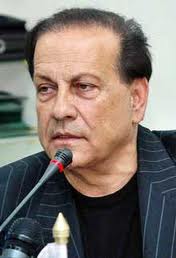 Like many others, I sat in shock as I read the news of the Governor of Punjab, Salman Taseer, being murdered for supporting the revision of blasphemy laws. If you read any of my work, you know I am a staunch advocate for doing away with these unjust laws and you know that I am in favour of a progressive, liberal and tolerant Pakistan. As I saw the various news reports of so-called leader-spokespersons, who are usually men I might add, using this to further their own agendas, I began to feel very sad. The two main analyses that seemed to have surfaced were either that religious extremism was the main culprit and that the 'war on terror' must be fought even more ruthlessly now, or that religion, particularly Islam, had nothing to do with this murder, and ultimately that America is to blame. I felt even worse when I saw that the killer was being glorified and honoured for murdering one of the few progressive and outspoken leaders in the country.
At this time I believe it is important that the world see that Pakistanis condemn this killing. It is also important that young Pakistanis, politically disengaged Pakistanis, and impoverished and disenfranchised Pakistanis, see senior and prominent Pakistanis condemning this violence. Immediately after hearing about the murder I responded by making my voice heard and condemning this violence through whatever outlet I had accessible to me.
Click HERE to read more.
January 22 :: Naya Raasta South Asian Divorced or Separated Group

Formed in February of 2009, Naya Raasta :: The New Road is a group of individuals of South Asian (India, Pakistan, Bangladesh, Sri Lanka, Nepal, Afghanistan, Guyana, Trinidad and East Africa) background from the GTA area, that have come together to share the life altering experience of Divorce or separation. We learn from each other how to put the past behind us and move in a positive direction in life as individuals and as parents.
We encourage anyone who is either on the verge of divorce or separation, or even thinking about it, to please come and meet others who have faced the same tough decisions. New members welcomed.
Next Meeting: Saturday, January 22, 2010 @ Noon till 2 pm
Venue: York Woods Library, 1785 Finch Avenue West, Toronto, Ont
Click HERE to read more about Naya Raasta :: New Road.
Thinking of changing your job!

TalentOyster is Canada's first all-inclusive online diversity job board for those who are exploring employment and career opportunities in Canada. Our website caters to the widest possible audience and speaks to its diverse population in 11 languages – and these languages represent over 80% of Canada's multicultural population.
Click HERE to browse the latest jobs.
Bring the British North America Act back to Canada for display


BringBackTheAct.ca
is national, grassroots movement launched by a group of Canadians from all walks of life. It is asking Canadians to support a petition to Her Majesty Queen Elizabeth II and the British government to return to Canada the British North America Act – Canada's *original* Constitution – in time for its 150th anniversary celebrations in Charlottetown 2014, and Canada's 150th birthday in 2017.
The campaign is the brainchild of Lori Abittan, President and CEO of Multimedia Nova Corporation. Her 52-week Canadian civic literacy/history series The Canadian Experience (http://www.cdnexperience.ca) now running in over 70 multicultural publications (including the Oye Times!), was the inspiration to launch BringBackTheAct.ca to invite all Canadians to help gain access to the basic documents which are the foundation of our nationhood. To enable such historical documents to be entrusted to the Canadian Government and displayed for all Canadians to see will represent the last step Canada takes to finally 'repatriate' our Constitution.
Peel Regional Police

Peel Regional Police is dedicated to providing the citizens of Peel Region with the best police service possible, utilizing the diverse skills, abilities, roles and views of our community.
Click HERE for more details about Peel Regional Police.