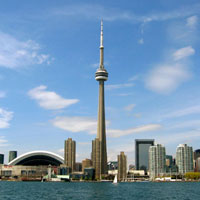 There is a dire need for de-radicalization of our youth in particular and bringing ethnic/faith groups together in general to break away from the prescribed multi-culti notions that we are forced to live under. For this purpose Forum for Learning has undertaken to start
TORONTO TALKS 2011 SERIES
. Throughout the year, we will discuss a wide range of issues from a Canadian perspective through eloquent speakers, challenging debates & dialogue enhanced by multifaith music to revive our souls.
We would like to invite you to our first event as follows:

CLOSE ENCOUNTERS OF THE RADICAL KIND
Featuring:
Raheel Raza – author Their Jihad not My Jihad
Hasan Mahmud – Debunking the Sharia myth
Music by Garo Altinian
Date:
Sunday February 20, 2011
Location:
Northern District Library, Room 200, 40 Orchard View Blvd, Toronto, ON M4R 1B9

(Plenty of parking around the area and direct subway link at Yonge/Eglinton)

Please RSVP if you can attend and circulate this to your networks where appropriate.
Raheel Raza – 416.505.6052 and Sohail Raza – 416.505.1613
Sponsored by: De Marco Funeral Homes