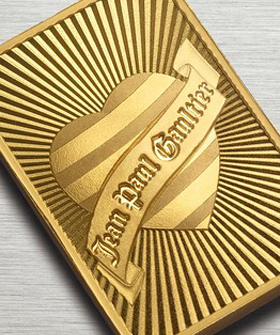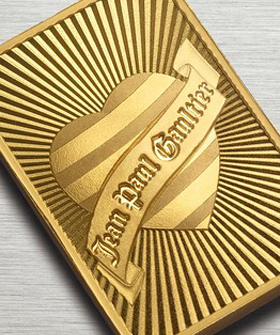 It's true that designer collaborations have gotten a little overenthusiastic of late, with fashion designers putting their brand on everything including the kitchen sink, but we didn't ever expect a designer to co-brand gold.
We're not talking about gold jewelry or accessories, but rather gold bars — you know, the stuff that's valuated based on weight, instead of "how pretty it is" or "which celebrity was last spotted with it."Nonetheless, Jean-Paul Gaultier has placed his logo on one-ounce 24-karot ingots of gold supplied by Dillon Gage Metals, and are selling for $1,826.33 with a $25 handling fee. Spot gold trading puts the price of one ounce of gold to be $1,660. Simply speaking, Jean-Paul Gaultier can charge $191.33 just for putting his name and logo on something. What's next? Designer gasoline? Timber? Iron ore? Don't answer that…
Click HERE to read more from Refinery29.