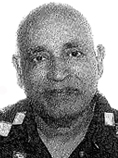 If you work in the province of Ontario and the company falls under its jurisdiction, you may be covered under the Employment Standards Act, 2000. This Act sets minimum standards that an employer must comply with. If the employer fails to do so, you can file a claim with the Ministry of Labour on line and without cost against the company. If you are still working for the company, you can file a claim with a request that your name need not be disclosed to the employer. If you are not currently working for the company, it should not matter whether the employer knows your name. Some standards are so unique that they cannot be investigated without identifying you. The officer assigned to investigate your claim would advise you whether or not your complaint can be investigated without identifying you. The Act protects you if you are trying to exercise your rights and if the employer takes steps to penalise you because of it, the officer may consider that to be reprisal which has serious consequences.
There are times when you may not agree with the officer's decision, if so, you have a right to appeal to Ontario Labour Relations Board. It does not cost you money but you must do so within 30 days. Likewise, the employer can file an appeal against the officer's decision. However, it may be required to pay the Ministry any amount found to be owing to you. This money remains with the Ministry till the Board makes a decision. The Ministry then gives the money in accordance with the Board's decision. There is no further appeal allowed. The Board's decision is final and binding on both parties.
If an employee finds himself/herself in a situation where one of his/her relative is seriously ill and there is a possibility of death within 26 weeks or such shorter time as may be defined at the time, he/she can request a family medical leave for up to 8 weeks without pay to look after the relative. The relatives for which, such a leave can be requested are defined in the Employment Standards Act, 2000.The request must be accompanied with a certificate issued by a qualified health practitioner as defined in the Act confirming the seriousness of the medical condition with a significant risk of death within 26 weeks or such shorter time as may be defined. The employee is expected to return to work if the relative dies or the leave ends. The employee must make a written request to the employer and must take the leave for the whole week. If the employee's relative does not die within the time period mentioned in the certificate, the employee may request a further family medical leave under similar conditions.
This leave is in addition to any other leave he/she may be entitled to under the Act. If an employee works for a company that employs 50 or more employees, he or she may be entitled to take a leave of absence without pay for a period of 10 days in a calendar year. Such a leave is available for personal illness, injury or medical emergency and for relatives defined in the Act. The employee should advise the employer that he/she is taking such a leave. This leave is taken or considered to have been taken for a full day. The employer may request evidence in support of taking such a leave.
In addition to family medical leave and personal leave of absence, the employee may be required not to report to work for any declared emergency by agencies empowered to do so. The employer is not required to pay during the declared emergency. The leave ends when the emergency ends.
The employee continues to participate in all benefits plans until he/she chooses not to and makes his/her intention known in writing. In other words, no changes are made during employee's entitlement to these leaves.
This information is only provided to guide you about your entitlements under the
Employment Standards Act, 2000
and should not be considered as a legal advice.

This article is provided by Rajinder K. Batra, who is a retired Employment Standards Officer with the Ministry of Labour with 15 years experience in these matters.
If you have any questions regarding your employment, please contact the writer by e-mail at esaconsulting@hotmail.com
If you don't have access to e-mail; you can fax your question at (905) 331-1805.