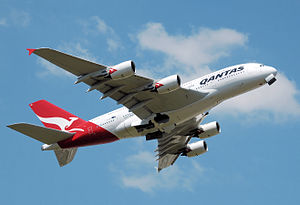 Every year millions of travellers head abroad on holiday and it pays to shop around for the best prices when it comes to flights. With the development of the web you can now compare and search a wide range of flights within one website, but the trick is to use a number of websites to compare these prices.
Here's some simple tips to help save you $$$ on your next holiday abroad.
The following websites we've used a lot to search and compare different flights/prices in the past and these will give you a good starting point to finding cheap flights.
Once you've started the search you'll be given a list of airlines that fly to your chosen destination and a range of prices, from the cheapest to the highest. If your dates are flexible it pays to do another search with different dates to see if there's any difference in price. Flights will always be more expensive around school holidays, Easter/Xmas etc.
The next step is to compare the prices by booking direct with the airline, if Qantas came up the cheapest in your search then visit qantas.com and check to see if the prices/dates are any cheaper when booking directly. In some cases you'll find they are cheaper.
Generally we'd have around five (5) different options narrowed down and cross checked across the different websites for the same dates, you'll find some websites have cheaper prices for the same flights/airline. The other thing to remember is that some of the above websites will charge an admin fee, make sure you go right through the booking stage to see how much it will cost you all up.
Review supplied by OE Travel Blogs: www.oetravelblogs.com
Nick and Jackie Kruger are passionate travellers who started OE Travel Blogs, OE stands for 'Overseas Experience' and together along with the OE team they have travelled all over the world. You can read more of their Travel Blogs and wonderful adventures online and follow them via facebook & twitter.