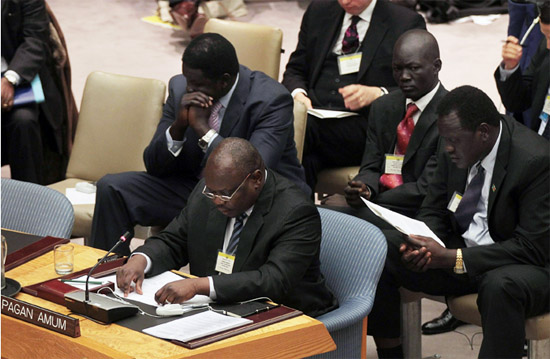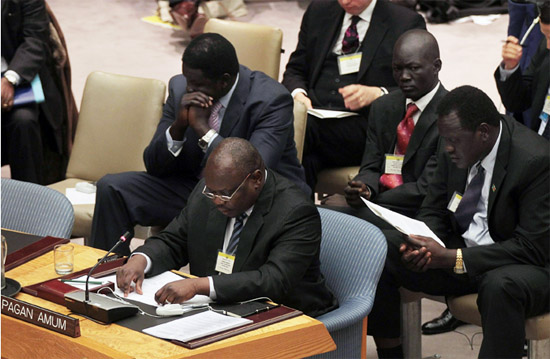 The South Sudanese chief negotiator on the Comprehensive Peace Agreement Pagan Amum told Gurtong that a deal is yet to be reached despite an agreement immediately following attainment of independence in July.
In August the Sudan People's Liberation Movement (SPLM) and the National Congress Party (NCP) had agreed to resolve their differences over oil.
"Talks will begin soon in Addis Ababa. All we are waiting for is a call from the mediator, the African Union High Level Implementation Panel (AUHLIP). The SPLM has submitted its position to the AUHLIP on key issues that needs redress", said Amum.
"We have offered packaged solutions to all the outstanding issues including relationship in the economic area, oil, Abyei and the border demarcation issue", he added.
The three major issues; oil, Abyei and border demarcation have remained the source of conflict between the neighbouring states.
The NCP and SPLM have failed to resolve the oil dispute, with NCP insisting on imposing charges of US $3.2 per barrel as South Sudan uses its refineries to refine and export her oil. However, the SPLM has rejected the fee saying it is too high.
Analysts have warned that unless the two parties resolve the three pending issues swiftly, prolonged instability between the two countries is inevitable despite South Sudan's independence.
Article viewed on Oye! Times at www.oyetimes.com