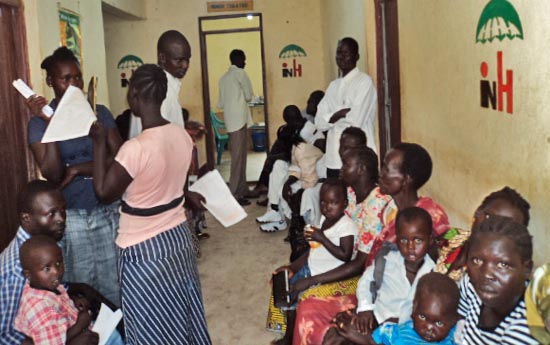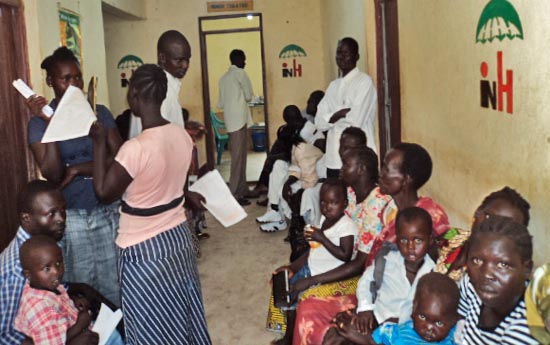 In a bid to boost healthcare in the new country, the South Sudanese government has transformed its health sector.
The government has now assumed full ownership of all former Sudan's National Health Insurance facilities established in the then Southern Sudan.
The facilities will now be known as the South Sudan National Health Insurance Fund and seek to enhance the delivery of health services nationwide.
A Public Relations Manager of the South Sudan National Health Insurance Fund in Eastern Equatoria State Philip Lutama told Gurtong at the main centre of the facility in Torit that the new government has taken the initiative to reach out to all South Sudanese, most of whom cannot afford medical care.
He clarified that the South Sudan National Health Insurance Fund falls under the Ministry of Social Development and Culture at the state level while nationally it falls under the Ministry of Gender, Child and Social Welfare.
He said that the health insurance fund will be managed at the state level by a state high committee whose patron is the State Governor and chaired by the State Minister of Social Development while its secretary is the Executive Director of the fund. Other members of the committee include the Director General of the State Ministry of Health and the chairperson of the Workers Trade Union. An administrative council will be responsible for day-to-day administrative work of the NHIF.
Lutama added that services available at the health centre include medical consultation, laboratory investigations, minor theatre, X-ray services, pharmacy and out-patient services.
"We receive about 200 patients daily with the commonly reported cases at the health facility being asthma, dehydration, severe malaria as well as chronic illnesses such as diabetes, hypertension, rheumatoid arthritis and asthma. We are usually open between 8:30am and 1.00pm and between 6:30pm and 9:30pm from Monday to Saturday", he said.
He explained that the idea of the health insurance scheme is to enable every South Sudanese to access affordable and quality health care.
Article viewed on Oye! Times at www.oyetimes.com