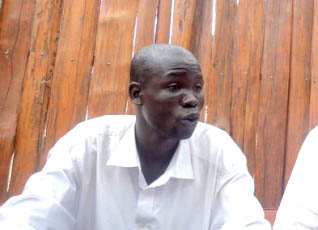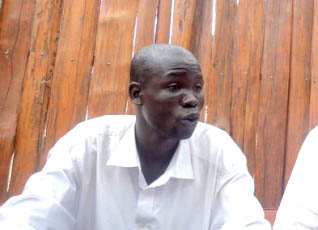 The Union of Journalists of South Sudan has called for an immediate release of its member Ngor Arol Garang.
The journalists' body has urged the Government of the Republic of South Sudan to release the Sudan Tribune journalist who was arrested on Wednesday after the article he edited and published in Juba was considered unethical by the national security services.
Garang was reportedly arrested by the country's security services in connection to an article he published in the Destiny newspaper over the marriage of the South Sudan President's daughter to an Ethiopian national.
By the time of going to press, where Ngor was being held remained unknown or what charges, if any, have been made against him but it was suspected he is being held at a prison in Jebel Market area in Juba.
The union's chairman Oliver Modi who spoke to Gurtong from Yei Town urged authorities in Juba to adhere to legal proceedings of detention and allow the press freedom of expression, in accordance to Article 19(4) and Article 24(2) of the Republic of South Sudan's 2011 Transitional Constitution.
He cited article 19 (6) in the constitution of the Republic of South Sudan which says that every accused person shall be entitled to be tried in her or his presence in any criminal trial without undue delay.
"We in the UJOSS are deeply concerned following the arrest of Ngor and another journalist Dengdit Ayok. We call upon the Government of South Sudan to respect and recognize our importance in this new nation and the world as a whole for meaningful democracy, rule of law and respect to fundamental human rights and freedom of media the country", said Modi.
The arrest has drawn widespread international condemnation with human rights groups calling for his release and the upholding of human rights in the world's new country.
Non-governmental organisations Community Empowerment for Progress Organization and Human Rights Watch are some of the organisations that have strongly condemned the journalist's arrest.
The arrest comes barely a month into the arrest of the Citizen newspaper's Chief Editor Nhial Bol.
Article viewed on Oye! Times at www.oyetimes.com