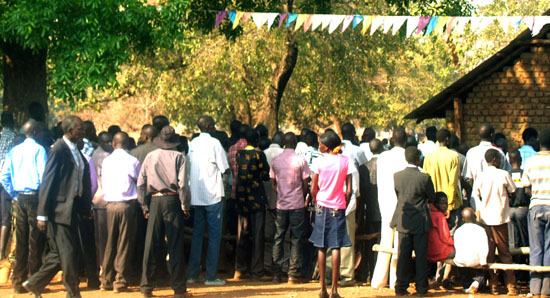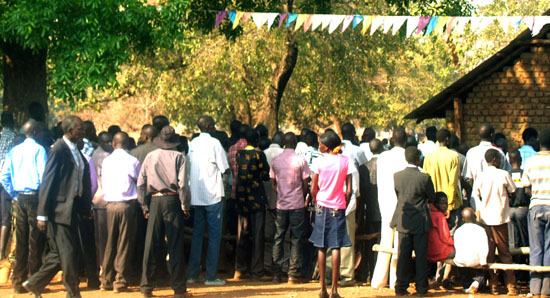 Mapel town in Western Bahr el Ghazal State hosted a large Christian mass prayer last Sunday, celebrating the birthday of Jesus Christ for the first time as a new nation.
On 24th night of December 2011, thousands of Christians in South Sudan spent their day signing songs of worship and praise ushering in the birth of Jesus.
In Western Bahr el Ghazal State capital Wau, most Churches were flocked with Christians celebrating the birth of their saviour.
In the morning of 25th December, the Mapel parish father Marko Mungo and the State Deputy Governor led thousands of inhabitants in a mass prayer session.
The celebration was officially held at the home of the State Deputy Governor Mr. Efisio Kon Uguak with a large number of the people performing traditional dances and songs to mark the day.
While speaking during the mass prayer, Mr. Efisio Kon Uguak warned the people of South Sudan from being involved in any rebellions which are against the government's will.
Uguka warned the congregation of committing any violence during the festive season and called for peaceful celebrations.