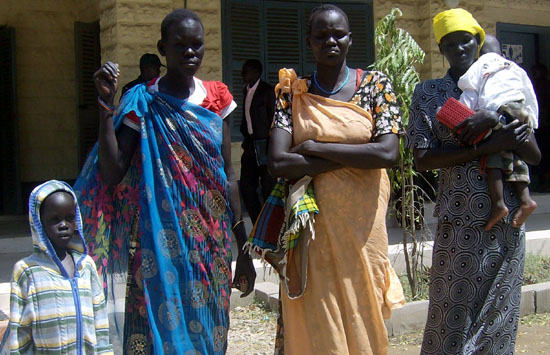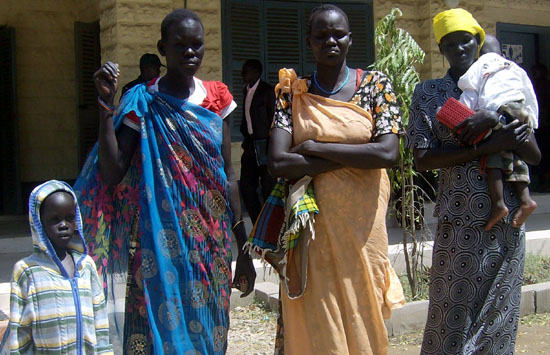 "Some people abducted me while on my way to Pibor but I managed to escape and through my determination I reached in Machabol, Likuangolei Payams of Pibor County to search for my children but I wasn't lucky. I then joined the SPLA forces so as to protect me while moving in the villages," Yom narrated.
"During the disarmament exercise I was moving with the SPLA soldiers looking for my children in the villages, I thank God because I found my son alongside another abducted woman with her child at Kothengor," Yom said.
She said that her intension was to find all her 3 children and not to leave any of them to the cruel hands of the Murle captors. "It wasn't my wish to come back to Bor with one child alone, I was determined to trace all of them," she said.
The other woman called Nyagau Chol was abducted with her two children in Pieri of Uror County in 2011 by a group of Murle cattle raiders. "I was abducted in Pieri Payam by a man called Kethcho Alan with 3 other young men then taken to Gumuruk Payam. While in Gumuruk, my eldest child was again taken by a man called Thamatho Keere. I was immediately taken to Kothengor Payam with my remaining child," Nyagau Chol said.
An SPLA official accompanying them said that the women will be taken back home and the issue of the missing children will be addressed after disarmament.
Nyagau Majok Gatluak explained how her sister Nyagau Chol was abducted in Pieri Payam in 2011 by the Murle cattle raiders. "Her captors raided more that 200 herd of cattle and also abducted 50 children including women," Majok recalled.
"It's good that the government is returning the abducted children safely home. This will restore peace among the communities in coming months; because the Murle community's children are also being transported back to their families," Majok said.