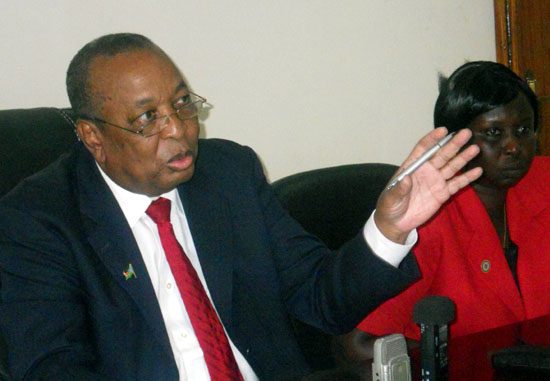 "Tomorrow Juba will be in total power blackout, residents in Juba and other towns where we are supplying electricity need to be aware of the situation. We appeal to our citizens to be more resilient and patient maybe until the end of the austerity measures," Deng said.
According to the minister, since December 2012 no payments have being made by the Ministry of Finance to fuel suppliers. He said that the ministry is now forced to source for fuel donors in order to provide power in Juba City.
"Both local and foreign companies supplying us with fuel have all stopped citing the government's failure to honour pledges. They can't take it anymore," Deng Athorbei added.
"We are not punishing anybody but it shows the reasons why we went to war. There is no single refinery in South Sudan. We are feeling the consequences of being duped by the North. People will work without electricity but we are calling on our citizens to persevere," he continued.
The General Manager of South Sudan Electricity Corporation, Beck Wang confirmed that the government set aside 50 million South Sudanese Pounds for the whole year and that money is not even enough for Juba's fuel consumption.
"From today until the end of June 2012, Juba will need 35 million South Sudanese Pounds for fuel alone; let alone paying accrued debts," Wang said.
Over 8,000 clients have been connected to city power grid managed by the corporation. Unfortunately the money paid by the clients is remitted to finance ministry which takes months before paying our suppliers.