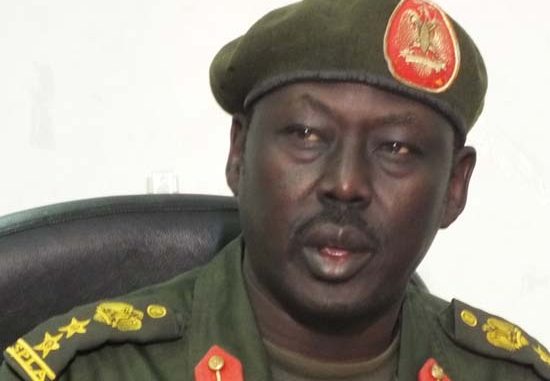 Col. Philip Aguer, the SPLA Spokesperson spoke to Gurtong yesterday and said that their forces have left the area since they dint intend to attack SAF.
"SPLA withdrew its forces yesterday from Heglig. This is because we had no intention of attacking SAF, we were repulsing SAF after they attacked us last Monday at Toswil," Aguer said.
SAF was reported to have launched air bombardment and ground attack on SPLA last Monday according to South Sudanese authorities. The attack led to a fight between the two forces and SPLA reported on Monday evening that they had re-captured Heglig from SAF.
However, SAF's bombardments continued until yesterday morning according to official information from the ground. Mr. Gideon Gatfan, the Information Minister of Unity State and government spokesperson told Gurtong that, SAF's air strikes have not stopped and security in the State is under threat.
"Bombing has been continuing in Panakwach Boma 35 kilometres from Bentiu but ground attacks have stopped," Gatfan said.
Prior to the genesis of the fight last Monday, Gatfan said that SAF have released 12 bombs. "Eight were released last Monday and four on Tuesday. The State has not yet confirmed the number of bombs released last Wednesday night," he said.
He explained that, many of the bombs fell on oil stations. Security in the State is however under threat and civilians are advised not to move anyhow, he said.
"Civilians mobility is not advised because you never know where the attackers will be coming from," said Gatfan.
This latest insurgency comes when President Omar Al Bashir is scheduled to meet South Sudanese President Salva Kiir in Juba to find lasting solutions to the remaining post secession outstanding matters; oil, Abyei, border demarcation which creates tensions between the two countries.
The South Sudanese government insists that the clash will not halt the progress of the planned summit after an agreement between the two countries in Addis Ababa compelled by the African Union.
South Sudanese Minister of Information and Government Spokesperson Dr. Barnaba Marial Benjamin told journalists last Tuesday in Juba that, his government is still preparing for the summit and expects President Omar al Bashir to arrive in Juba on 3rd April 2012.