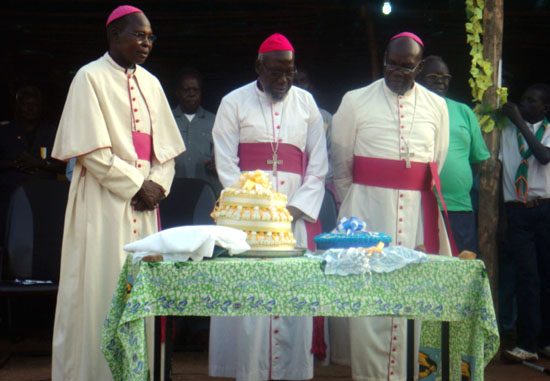 Lokudu who was speaking at a press conference yesterday called for the respect of the season and urged South Sudanese to distant themselves from crimes citing the current border clashes between the Sudan and South Sudan, the Komiru clashes, Juba University tribal violence and the Jonglei unrest.
"Let us accept what has happened but we must stop as we go for the Easter because we have offended one another," he said.He told journalists that the Easter Sunday is the greatest feast of the year and stressed the importance of the Easter which he said is more important than Christmas.
Lokudu called on the Christians and believers in particular to take part in the Eucharist and renew their Christian life.During the forty days of the lent, Lokudu said that what has been happening in Juba and South Sudan has not been good. He urged Christians to change in their behaviours.
"We must be honest we have not been doing well during the lent," he stressed.
He appealed to everybody especially believers that let them rise up and respect the truth. "Let us respect the truth because what is correct is correct and what is wrong is wrong whether in heart or in politics," he said. Christians are also advised to begin a new life of faith, repent and retreat from bad acts.
This marks the first Easter for the Christian dominated nation that seceded from Sudan, a Muslim dominated country.