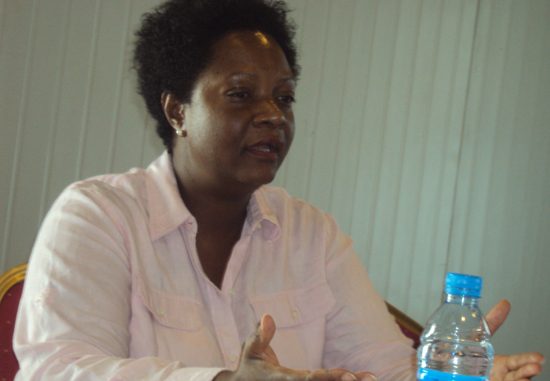 The South Sudanese media has been urged to promote gender issues in its reporting.
The United Nations Educational Scientific and Cultural Organization (UNESCO) made the call during the closing of a workshop for journalists in Juba today.
The training on conflict sensitive reporting benefitted 18 journalists from different media houses in Central Equatoria State.
The UNESCO Chief in Juba Eunice Smith decried the low representation of women in the South Sudanese media, adding that female journalists are still being underrated.
She said findings have indicated that many female journalists in the region are being directed to hold minor positions in the media houses as opposed to their male counterparts.
"The role of the women is holding the microphone during interviews as they are deemed unable to achieve anything during such undertakings", she said as she expressed shock at the presence of only one female journalist at the workshop.
"There is need to encouraging involvement of women in media not only by development organisations but also the media houses so as to give equal responsibility to women", she said.
She said media houses should equip their houses with modern equipment that will boost the productivity of journalists.
Smith said UNESCO will continue supporting capacity building of media practitioners in the soon-to-be Africa's newest state.
"You need to have professional media personnel who can effectively report o diverse issues", she said.
Article viewed at: Oye! Times at www.oyetimes.com