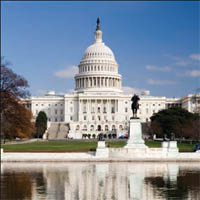 Detectives from the Metropolitan Police Department's Homicide Branch are investigating a homicide which occurred in the 100 block of Irving Street, NW.
On Sunday, April 10, 2011, at approximately 12:20 am, units from the Fifth District responded to the report of a pedestrian struck. Upon their arrival, they located the victim lying in the street in the 100 block of Irving Street, NW suffering from apparent gunshot wounds. DC Fire and Emergency Medical Services responded and transported the victim to a local area hospital where he was subsequently pronounced dead at 12:45 am.
The decedent is identified as 20 year-old Kevin Andre Washington of Northwest, DC.