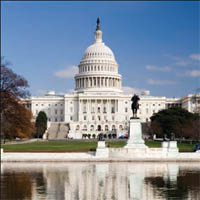 Detectives from the Metropolitan Police Department's Homicide Branch are investigating a homicide that occurred in the 1800 block of Anacostia Drive, SE.
On Sunday, April 17, 2011, at approximately 9:50 pm, members of the US Park Police were dispatched to the 1800 block of Anacostia Drive, SE, to investigate the report of a female down.
Upon their arrival, they located the victim lying in the parking lot area of the Anacostia Park Skating Pavilion. Moments later, units from the Sixth District were dispatched to respond for a possible female struck. A preliminary examination revealed that the victim was unconscious and unresponsive.
The victim was suffering from apparent stab wounds to the body. Personnel from DC Fire and Emergency Medical Services responded to the scene and determined the victim had no signs of life. The victim was later pronounced dead by a member of the Office of Chief Medical Examiner.
The decedent has been identified as 46-year-old Sonya Lynch of Northwest, DC.