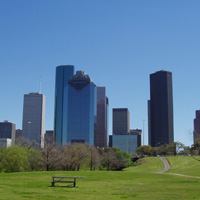 Houston police are investigating the fatal shooting of a man at 8104 West Tidwell about 9 p.m. on Sunday (May 1).
The victim, Carlos Melendez-Solis, 46, of Houston, suffered multiple gunshot wounds and was transported to Ben Taub General Hospital where he was pronounced dead.
HPD Homicide Division Sergeant K. Tolls and Officer K. Meek reported:
HPD patrol officers responded to a shooting call at a sports bar at the above location and found Mr. Melendez-Solis lying on the sidewalk in front of the bar. He was then taken to the hospital where he later died. Further investigation determined a male suspect went to the location and got into an argument with Melendez-Solis, who was a security guard at the sports bar. At some point, the suspect shot Melendez-Solis and fled the scene in a late 1990s white Toyota 4Runner.
The suspect is described only as a Hispanic male, about 5 feet 6 inches tall, with a thin build and a mustache. He was wearing a light colored shirt and dress pants.