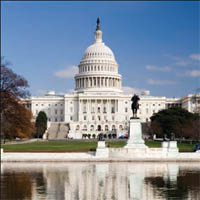 etectives from the Metropolitan Police Department's Homicide Branch are investigating a fatal stabbing which occurred in the 2300 block of Ainger Place, SE.
On Tuesday, May 3, 2011, at approximately 10:00 pm, units from the Seventh District responded to the 2300 block of Ainger Place, SE to investigate a disorderly call. Upon their arrival, they located an adult male victim who was unconscious, unresponsive, and suffering from an apparent stab wound. DC Fire and Emergency Services Personnel responded and transported the victim to a local area hospital. At 10:45 pm the victim succumbed to his injuries and was pronounced dead.
The decedent has been identified as 20 year-old Alphonzo Epps of Northeast, Washington, DC.