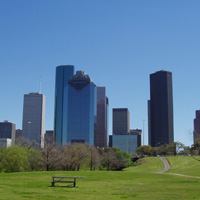 Charges have been filed against a suspect being questioned for his role in the 2006 disappearance of a woman who resided at 6503 La Mora.
The suspect, Miguel Antonio Martinez (H/m, DOB: 7-25-66), is charged with possession of a prohibited weapon. Martinez was questioned in the disappearance of his girlfriend, Senovia Medina, 37. The two lived together at the La Mora address in Harris County. Ms. Medina was reported missing to the Houston Police Department by relatives who stated she was last seen alive on January 5, 2006 at her mother's home in southwest Houston.
HPD Homicide Division Sergeant J. Wilson and Officer D. Gunter reported:
Ms. Medina was reported missing in January, 2006 and was investigated as a missing person by the Houston Police Department. Medina's boyfriend, Martinez, was a suspect in 2006 and for several years has refused to cooperate with investigators.
In April 2011, a witness contacted HPD and stated that Martinez had spoken to him about Medina's disappearance and had showed him a field in Waller County where he stated he had disposed of the woman's body. Additionally, Martinez had shown and demonstrated a weapon with a silencer to the witness.
A search warrant was executed at Martinez's residence at 6503 La Mora last Wednesday (May 4). Martinez was found to be in possession of a pistol and several silencers. Martinez then led investigators to a different field in Waller County.
The search in Waller County for Ms. Medina's body is ongoing. Martinez is in the Harris County Jail on charges of a prohibited weapon.