Marijuana legalization in the U.S. has literally never been more popular an idea than it is today. According to Gallup data from October, 60% of adults in the U.S. believe the drug should be legal. And, in a Yahoo survey released earlier this week, over 80% of respondents said cannabis should be legal for medical uses. But despite that popularity and the continuing need for access to medical cannabis, the administration seems determined to "crack down" and enforce the federal law — potentially even in states that have already legalized marijuana — but aren't eager to go into detail about what that would look like. So where does that leave us?
"Most of the United States population enjoys some form of legal marijuana," says Jolene Forman, a staff attorney specializing in marijuana policy at the Drug Policy Alliance (DPA). With 29 states (plus D.C.) having approved medical marijuana legislation and eight (plus D.C.) legalizing recreational marijuana, that leaves just over 61% of us living in areas that support access to marijuana. That's a view that's in direct opposition to federal law, which still places marijuana in its most restrictive classification of illegal drugs.
Yet President Trump was never totally clear on his position on the campaign trail. He did hint that he'd
accept states' own decisions
on the issue. But since taking office, his enthusiasm for that point of view
seems to have declined significantly
.
And then came Jeff Sessions. In just a few months as our Attorney General, he's said that legal weed means drugs "sold at every corner grocery store, " that its medical value is "hyped too much," and that the drug is still illegal "in states where they may have repealed their own anti-marijuana laws." Last year he even claimed that "good people don't smoke marijuana," thereby disparaging half the country, Forman says.
"[Sessions] still favors hardline drug law enforcement over treatment and rehabilitation," Forman explains, "even though draconian drug policies have failed to reduce drug-use rates in the U.S. and, instead, have led to serious health problems like the current opioid crisis."
Sessions still favors hardline drug law enforcement over treatment and rehabilitation.
But how realistic is a true federal crackdown on marijuana? When it comes to states that have already approved the use of medical cannabis, it seems pretty unlikely. "In some of these jurisdictions, these programs have now been in place for two decades," explains Paul Armentano, deputy director of the National Organization for the Reform of Marijuana Laws (NORML). "It is hard to perceive a scenario where the new administration chooses to pose a direct challenge to the legitimacy and the sanctity of these programs — programs that millions of Americans have come to rely upon."
That doesn't mean it'll be easy for other states to make strides toward legalization, however. In states where political leaders are hesitant to move forward with their constituents' votes for legalization, lawmakers may cite "the present lack of clarity from the Trump administration as an excuse to maintain marijuana prohibition and to table progressive alternatives," Armentano says. That's a scenario that's already played out in Colorado, where the cannabis community is well-established, yet Governor Hickenlooper cited this uncertainty and concerns about the federal government's "heavy hand" as reasons not to move forward with legislation that would have allowed the formation of social spaces for using cannabis.
If we're talking about recreational marijuana, however, much is still unclear. Sessions is clearly not a fan, and Forman says it's possible that he may try to enforce the federal law in states that have legalized. Yet there is bipartisan support for marijuana legalization, she says, which is a true rarity these days. In particular, Armentano says two bipartisan bills have been introduced to the House recently — the Respect State Marijuana Laws Act and the Ending Marijuana Prohibition Act — that lawmakers would do well to endorse.
"Though uncertainty prevails with respect to future federal policy, we believe state-compliant medical and adult-use cannabis is here to stay," says Adrian Sedlin, CEO of Canndescent, a premium cannabis grower based in southern California. After Trump's election, Sedlin says he's even joined the policy council of the National Cannabis Industry Association to help spread the industry's perspective on legalization in Washington.
These societal and legal changes only occur when advocates are passionate and vigilant.
But not everyone is so optimistic. "Marijuana legalization is not inevitable," says Armentano. "These sort of societal and legal changes only occur when advocates are passionate and vigilant." If you're someone who wants to protect your access to legal cannabis and, perhaps, expand that access to others, check in with organizations such as Americans for Safe Access to find ways to take action that resonate with you. The DPA also urges you to contact your representatives. And Armentano agrees, adding that we should keep pressuring our officials to represent our views.
"The public must demand better," he says, "and insist that their lawmakers legislate on behalf of policies that more closely [align] with marijuana's rapidly changing legal and cultural status."
Click HERE to read more from Refinery29.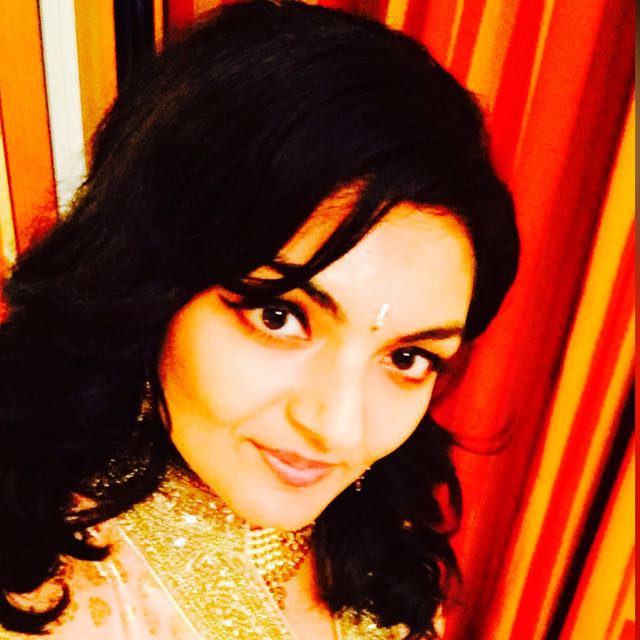 Vote for Shikha Dhingra For Mrs South Asia Canada 2017 by liking her Facebook page.


Loading ...