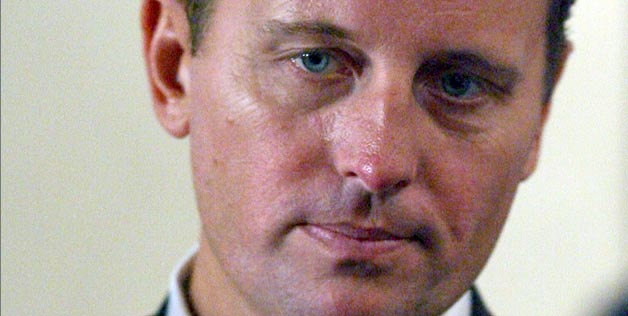 Mitt Romney's gay spokesman Richard Grenell submitted his resignation Tuesday. Romney recently hired Grenell for his President campaign to serve as the Foreign Policy and National Security Spokesman.
In his statement, Grenell said: "While I welcomed the challenge to confront President Obama's foreign policy failures and weak leadership on the world stage, my ability to speak clearly and forcefully on the issues has been greatly diminished by the hyper-partisan discussion of personal issues that sometimes comes from a presidential campaign.
"I want to thank Governor Romney for his belief in me and my abilities and his clear message to me that being openly gay was a non-issue for him and his team."
Apparently, a number of Conservatives had problems with Grenell being so openly gay. Also, Christian activists bluntly spoke against Grenell and his ability to hold the position with full responsibility.
While several shouted against Grenell, a number of people stood by the bold decision and insisted that foreign policy is not related to social issues; therefore, Grenell being gay should not be mocked upon.
Washington Post columnist Jennifer Rubin writes: "It would be a positive thing for the [Republican] party and our country if it was crystal clear there is no place in civil discourse for those fanning the flames of hatred toward gays and egging on fellow conservatives to discriminate against gays in hiring. Unfortunately, not everyone on the right agrees."
Article viewed on Oye! Times @ www.oyetimes.com