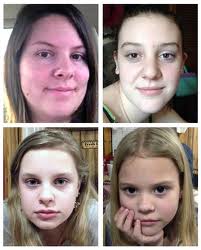 Adam Mayes, 35, is accused of kidnapping a mother and her three daughters – Adrienne, 14, Alexandria, 12, and Kyliyah, 8. Apparently, Mayes was a family friend and like an uncle to the young girls.
"Jo Ann and the kids, everyone loves them. We're just hoping to hear that they're safe," said Linda Kirkland, a family friend and cook at the Country Cafe in Whiteville, Tenn.
These disappearances are extremely mysterious as police is not ready to reveal any intricate details that can portray a clear picture. Jo Ann Bain and her daughters were reported missing from their Tennessee home a week earlier and Mayes has also been missing. Police warns that Mayes can be armed and dangerous.
Also, two bodies were found at a house in Mississippi. According to FBI spokesman Joel Siskovic, authorities are waiting for medical examiner's reports in order to confirm the identity of these bodies.
Apparently, Mayes and Gary Bain have known each other for quite some time. Kristin Helm, a spokeswoman for the Tennessee Bureau of Investigation, said Mayes was viewed as an uncle.
"Mayes is a family friend who was staying there that night to help the family pack and drive a U-Haul to Arizona the next day with Gary because the family was planning on moving there within the month," Helm said.
"Gary was asleep at the home that night and woke to find them gone in the morning and the car gone. Mayes was gone too."
Article viewed on Oye! Times @ www.oyetimes.com