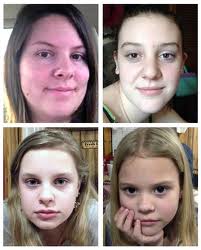 The FBI confirmed the death of missing Tennessee mother and her 14-year-old daughter Monday. Earlier on Friday, two bodies were discovered at a Guntown, Mississippi residence that were somehow linked to the alleged abductor, Adam Mayes.
On Monday, the Shelby County, Tennessee, medical examiner identified the bodies as 31-year-old Jo Ann Bain and her teenage daughter Adrienne Bain. Police has warned that Mayes is armed and dangerous. The two other girls are still missing: 12-year-old Alexandria Bain and 8-year-old Kyliyah Bain.
Mary Patterson, Mayes' landlord in Alpine, Mississippi, says she always thought Mayes was a kind and fun guy. She said: "If somebody told me this, I would have never believed it."
Apparently, Mayes and Gary Bain, Jo Ann Bain's husband, have known each other for quite some time. Kristin Helm, a spokeswoman for the Tennessee Bureau of Investigation, said Mayes was viewed as an uncle.
"Mayes is a family friend who was staying there that night to help the family pack and drive a U-Haul to Arizona the next day with Gary because the family was planning on moving there within the month," Helm said.
"Gary was asleep at the home that night and woke to find them gone in the morning and the car gone. Mayes was gone too."
The FBI and U.S. Marshals Service have announced $50,000 reward money for information leading to Mayes' arrest and to the missing girls.