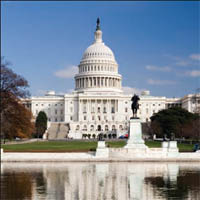 Detectives from the Metropolitan Police Department's Homicide Branch are investigating a double fatal shooting which occurred in the 200 block of Peabody Street, NE.
On Sunday, January 23, 2011, at approximately 7:00 pm, units from the Fourth District responded to the 6000 block of New Hampshire Avenue, NE, for the sounds of gunshots. Upon their arrival, officers canvassed the area and located two victims inside a vehicle in the 100 block of Peabody Street, NE. Personnel from DC Fire and Emergency Medical Services responded to the scene and determined neither victim had any signs consistent with life.
The decedents have been identified as 26 year old Rashid Paul of Northwest, DC and 27 year old D'Angelo Thompson of Northeast, DC.