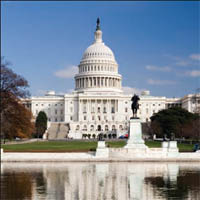 Detectives from the Metropolitan Police Department's Homicide Branch are investigating a fatal shooting which occurred in the 4500 block of 8th Street, NW.
On Friday, February 4, 2011, at approximately 9:20 pm, units from the Fourth District responded to the 4500 block of 8th Street, NW, to investigate reports of the sounds of gunshots. Upon their arrival, officers canvassed the area and located the victim in the alley of the 4500 block of 8th Street, NW, suffering from gunshot wounds and found him to be unconscious and unresponsive. Personnel from DC Fire and Emergency Medical Services responded to the scene and determined the victim had no signs consistent with life. The victim was subsequently transported to the Office of the Chief Medical Examiner pending an autopsy.
The decedent has been identified as 20-year-old Derrick Rawls of Northwest, DC.