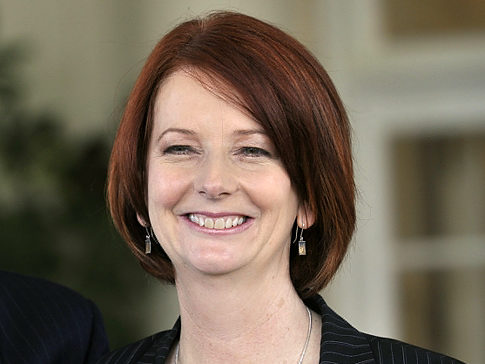 Prime Minister Julia Gillard made an announcement on Thursday informing the public that it is expected that about 3.5 billion schools, college, households, and offices are expected to be on the National Broadband Network (NBN) within the next three years.
Making further announcements, she said that the high speed fiber optic internet will soon connect to 1 million buildings in North South Wales, 700,000 in Victoria, 678,000 in Queensland, 430,000 in Western Australia, 330,000 in Southern Australia, 200,000 in Tasmania, 135,500 in ACT, and 65,000 in Northern Australia. She also said that the infrastructure needed for transmission of the broadband to all the mentioned areas will boost up employment within the country. Some 16,000 workers will directly be employed to work under the program and approximately 6,000 buildings will be connected with NBN on weekly basis.
PM Julia Gillard, Minister of Communications Stephen Conroy and NBN Co. Chairperson Mike Quigley met in Sydney to announce the nitty-gritty of the NBN plan to the public.
Speaking at the occasion, Quigley said "We are moving out of doing the trials, doing all the planning, all the negotiations with Telstra. Today we are really announcing stage one of the large-scale rollout. We had to take into account what the government asked us to do, which was get to a balance between regional and metropolitan Australia, get a good balance across the states and complete Tasmania by 2015."
Article viewed on Oye! Times at www.oyetimes.com