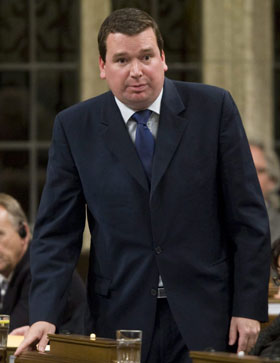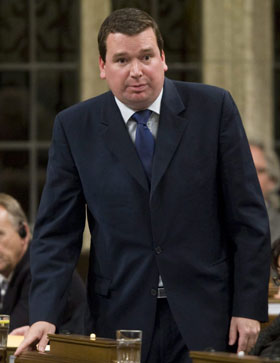 Federal Industry minister Christian Paradis is once again been criticized for lodging at the special hunting lodge of Marcel Aubut, the former owner of the Quebec Nordiques, in 2009. In those days, Aubut was urging Ottawa to play a role in backing a $400-million arena in Quebec City.
"If you are that minister you should under no circumstances accept any invitations to go to a hunting camp unless it's from your family," said Liberal House Leader Marc Garneau.
Although minister's office confirmed the news, they say Paradis arranged for his conveyance and food on his own.
"I don't care if he brought his sleeping bag," Garneau said. "It is totally inappropriate to accept an invitation in these circumstances."
Aubut's spokesman Dimitri Soudas says the minister's trip was a private event. According to conflict of interest commissioner Mary Dawson, Paradis breached the law in 2009 by doing a favor for an ex-colleague.
"I have reviewed the findings of the report and it's clear to me the minister did not act with ill intentions nor did substantial harm of any kind occur," PM Harper told a news conference in Bangkok on Friday during an official visit to Thailand.
He added: "The appropriate thing in this case is for the minister to learn and act with greater caution in the future."
Article viewed on Oye! Times @ www.oyetimes.com