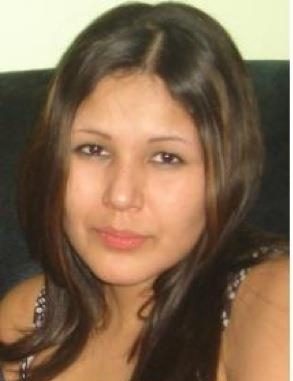 On Saturday, March 31st, 2012 shortly after 10:00 a.m., Winnipeg Police Service uniform members were dispatched to the rear of an apartment complex located within the 700 block of Notre Dame Avenue for a report of suspicious circumstances.

Upon arrival, officers located evidence near a garbage bin. The scene was secured and the body of a deceased adult female was recovered.

The victim has been identified as Carolyn Marie Sinclair, 25 years of Winnipeg.

At this stage in the investigation it is believed Sinclair had been at location for a lengthy period of time. The cause of death will not be released at this time.

On December 30th, 2011, Sinclair was reported as a missing person. The Winnipeg Police Service had requested the public's assistance in locating Sinclair and indicated that she was known to frequent the West End areas of the city.

An extensive investigation was conducted by members of the Missing Persons Unit where numerous individuals were interviewed. As a result of this investigation officers can acknowledge that Sinclair led a high-risk lifestyle.
A photo of Sinclair is being released in hopes that someone will have information that may assist in this investigation. Sinclair last had contact with her family members on December 13th, 2011.