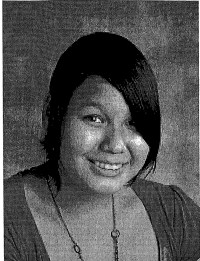 The Winnipeg Police Service requests the public's assistance in locating a 14 year old female, Charlotte Duck-Bighetty. She was last seen in Winnipeg on April 26, 2012.
Duck–Bighetty, 14 years of age, is an aboriginal female, 5'10" tall and weighs approximately 145 lbs. She has straight brown hair, brown eyes, and a medium build. She was last seen wearing a black and white plaid shirt, and dark blue jeans.
Investigators are concerned for Duck–Bighetty's well being.
Update: Charlotte Duck-Bighetty has been safely located.