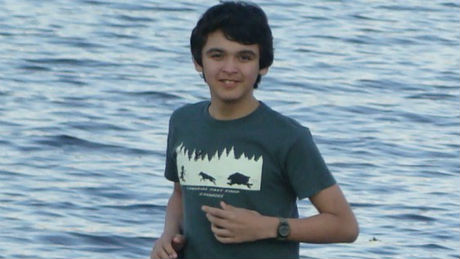 Premier Kathy Dunderdale is going to meet with the grandmother of 14-year-old Burton Winters who died in a Labrador sea ice accident, earlier this year. The accident took place after Winters' snowmobile broke down and he stared to walk.
"Burton Winters' grandmother called, and said, 'I want to come talk to you about Burton, because he's gotten lost in all of this,'" said Dunderdale, "One grandmother to another grandmother, I'm going to sit and talk about Burton."
On the other hand, CBC reports that the search and rescue squad was stymied in the first few hours of the search for Winters. On the contrary, both the RCMP and Premier Kathy Dunderdale have rebuffed the report.
"The government has been consistent in its iteration of the facts regarding the Burton Winters tragedy since the very first day," Dunderdale said Monday. "There is no new news here."
Since Burton's death, several fingers have been pointed at the honesty and dedication of the search-and-rescue squad, particularly at the military's decision not to send a Cormorant helicopter to search for the teen.
On Monday, RCMP spokesman Sgt. Marc Colombe said: "They were saying the initial call was made to Fire and Emergency Services. It wasn't. That's the discrepancy."
The rumors and uncertainties forced Labrador Liberal MHA Randy Edmunds to start a fresh inquiry into the tragic death of Burton Winters and the input of search-and-rescue services.
Edmunds said: "Something went wrong. The only thing that can get to the bottom of this is an inquiry."