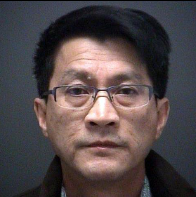 Investigators with the York Regional Police Sexual Assault Unit are encouraging potential victims to come forward following the arrest of a male suspect in the City of Toronto.

In November 2012, police launched an investigation into a series of sexual assaults committed by a male suspect. On Monday, March 25, 2013, Allen Chow, 60, of the City of Toronto was arrested without incident. He is charged with 21 counts of sexual assault and 21 other criminal offences that relate to administering a drug to the victims.

Mr. Chow is believed to have been involved with numerous women who are, or were, working in the sex trade and he located his victims through various websites.

Mr. Chow is believed to have drugged the victims to unconsciousness and then sexually assaulted them. Investigators are alleging the accused photographed and/or videotaped his victims as he sexually assaulted them. None of the victims contacted by police to date had any knowledge of being videotaped.

Mr. Chow is known to have frequented the areas of Belleville, Cobourg, Oshawa, Toronto and Markham.

The investigation is ongoing.

The accused is:
– Male, Asian
– 5'5'', 120 lbs., thin build
– Black hair and brown eyes
– Mole over right eye
– Speaks with an accent

Mr. Chow has been held in custody and will next appear by video remand before the Ontario Court of Justice in the Town of Newmarket on Wednesday, April 2, 2013.