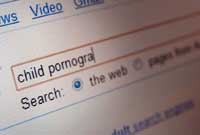 On Thursday February 17, 2011, the Ottawa Police Service High Tech Crime Unit/Internet Child Exploitation executed a search warrant and arrested a male. Two laptops and several external media devices containing child pornography were seized.
Randy WALSH, 65 years old, of Orleans is charged with two counts of Possession Child Pornography and one count of Distribution of Child Pornography.
He will appear in court on Friday February 18, 2011.