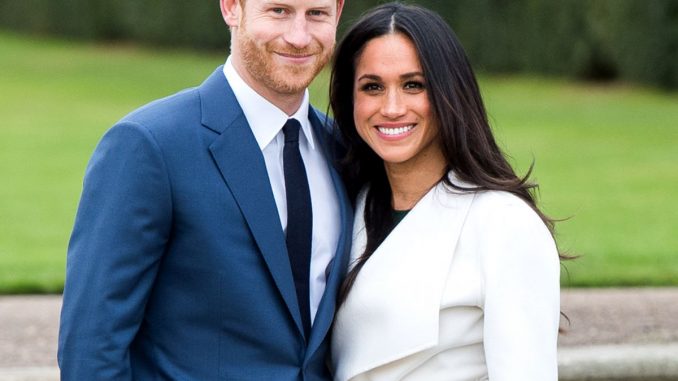 The big day is almost here for Prince Harry and Meghan Markle, but before it comes there's a lot of pomp and circumstance to get through. The latest bit of old-fashioned tradition? A handwritten letter of consent from the Queen.
Following their May 19 wedding, the royal couple will be given an official seal of approval from the Queen — the Instrument of Consent. Buckingham Palace shared an image of the handwritten document, which is decorated with symbols to represent both Harry and Meghan.
The symbols include a red dragon, a symbol for Wales, a rose, thistle, and shamrock for the UK, and a rose for the U.S. surrounded by golden poppies to represent California.
It is very resembles something one might see while watching Game of Thrones or Lord of the Rings, not in the 21st century in the year 2018. If the Queen followed today's traditions, she might have written her approval as a long Facebook post, like most regular grandmothers do.
According to the royal family website, "The Instrument of Consent is drafted by the Crown Office and is, in the case of Prince Harry's marriage, hand-written and illuminated on vellum by one of a panel of scrivener artists retained by the Crown Office. Vellum is used only for important State documents."
[Bearing The Queen's signature, the Instrument of Consent records Her Majesty's consent to the Marriage of Prince Harry and Ms. Meghan Markle. #RoyalWedding
Find out more: https://t.co/KNUnxl0hUj pic.twitter.com/wsXTt4FzAn
— The Royal Family (@RoyalFamily) May 13, 2018]
Apparently,
vellum
is a type parchment that is made from an animal's skin, so an actual animal had to to die to make this document.
Initially, since Harry is sixth in line for the throne, the Queen had to formally approve the marriage, which she did back in March with a letter from Buckingham Palace. It read:
"My Lords, I declare My Consent to a Contract of Matrimony between My Most Dearly Beloved Grandson Prince Henry Charles Albert David of Wales and Rachel Meghan Markle, which Consent I am causing to be signified under the Great Seal and to be entered in the Books of the Privy Council."
Meghan, how are you doing girl? Seriously though, being a princess looks exhausting as fuck and now, Meghan's family and friends have begun to make their way to London to help her with all the preparations, including Markle's mother, Doria Ragland, who is currently in England, just in time for Mother's Day.
Disney, you have once again set us up for an unrealistic look into how royal weddings happen. Most of the time, the prince and princess go off to live happily ever after. No one ever talks about the paperwork.
Click HERE to read more from Refinery29


Loading ...