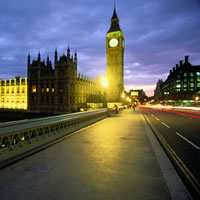 Police are appealing for witnesses and information following a violent robbery in Wandsworth which has left a woman in hospital with serious injuries.
At approximately 17.10hrs on Tuesday 15 February, a robbery occurred outside Bloomsbury House, Chillington Drive SW11.
A 48 year old woman was grabbed from behind by a black male wearing gloves. She was placed in a headlock and demands were made to hand over her bag. A second suspect, a white male, is also believe to be involved.
As the robbery was taking place a 33 year old woman witnessed it. As a result she tried to intervene, but the suspects robbed and assaulted her and subsequently ran away with the bags of both victims along Wynter Street SW11 towards Maysoule Road and Nantes Close SW11.
The 33 year old remains in intensive care at St George's Hospital where she is receiving treatment for serious facial fractures and lacerations. At this stage it is not believed that a weapon was used but that the injuries were a result of sustained and repeated battery.
The first suspect is described as a black male, aged approximately 18-25 years wearing dark clothing.
The second suspect is described as a white male, aged approximately 18-25 years wearing a black jumper.
The suspects may also have been wearing white outer jackets with blue trimming.
Police are also keen to trace the property that has been taken, which includes a black leather rectangular handbag with large silver hoops and a black Eastpak branded medium sized rucksack with grey squares printed on the bag.
Detective Inspector Darren Hassard from the Wandsworth Robbery Squad said: 'This was a cowardly, sustained and violent attack on a young woman.
"I am appealing for anyone who may have witnessed the offence or saw the suspects running away with the bags to come forward. In addition I would strongly urge anyone who may know the offenders to do the right thing and contact the police."