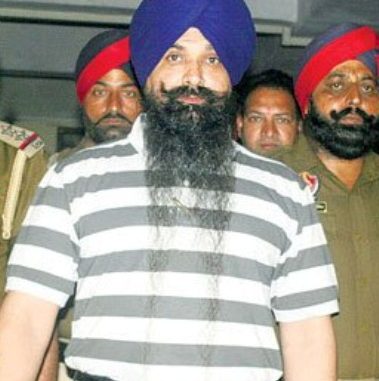 The Supreme Court of India has refused to take any action on the clemency plea registered in the court by the Abhinav Ramakrishna on Friday.
The court announced that it is not eligible to take action against the plea as it has not been filed by the petitioner or a relative of the petitioner and the submitter of the plea, Abhinav Ramakrishna, has no legal standing to file a plea on the behalf of the accused. It also said that the convicted Balwant Singh Rajoana's announced punishment will take place as scheduled under the law on account of killing the former chief minister of Punjab, Beant Singh.
The order was passed by a panel of justices consisting of Gyan Sudha and S T Thakur. They also ordered all other petition requestors to withdraw from their pleas as they have no legal standing and the SC cannot do anything about them.
Explaining further on the petition filed by Abhinav Ramakrishna, the justices said that the plea was submitted under Article 32 and there is no way that it can be entertained under the existing rules and regulations as the Article 32 states that the petition can only filed by someone who has been denied of their fundamental rights, which is not the case in the petition of Abhinav.
Article viewed on Oye! Times at www.oyetimes.com