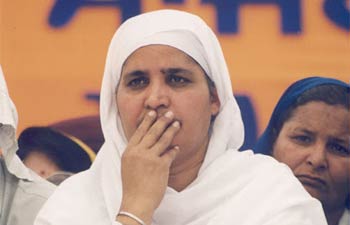 Senior minister of Punjab Jagir Kaur has been proved guilty in the conspiracy case against the killing of her own daughter in 2000. The final verdict of the case was announced on Friday by the panel of judges in a court in Patiala. The punishment stated that the minister will have to spend five years in jail with rigorous work. However, the court announced to drop the murder charges against the killing of her daughter.
Jagir Kaur has served the country as the ex- President of the Shiromani Gurdwara Prabhandak Committee (SGPC) and was accused of playing the role of a conspirator in the abduction, unlawful detainment, and the killing of Harpeet Kaur, her daughter, 12 years ago. The Special Investigation Court of the CBI announced that after reviewing all the evidences and the statements submitted by eyewitnesses it is evident that Jagir Kaur played a significant role in the abduction of her daughter and should therefore the put in jail for five years with a fine amount of Rs. 5,000. However, she was released of the murder charge.
She was taken in custody by the police authorities as soon as the verdict of the court was announced in order to be taken to Patiala Jail. Other three individuals accused in the case were also given the same punishment.
Article viewed on Oye! Times at www.oyetimes.com