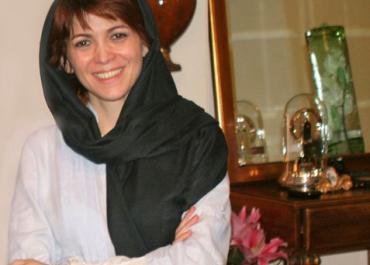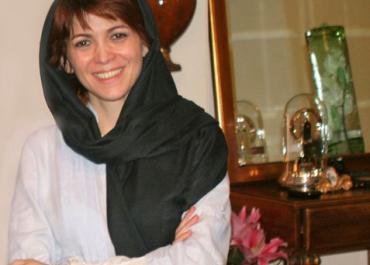 Iranian journalist Nazanin Khosravani has referred to Tehran's Evin prison in order to serve a six-year jail-term.
Khosravani was arrested in November 2010 and spent 132 days behind bars. She endured months of solitary confinement before being released.
In February 2011, Branch 26 of the Revolutionary Court under presiding Judge Pir-Abbasi sentenced her to six years in prison on charges of "assembly and collusion against national security" and "propaganda" against the Islamic Republic.
Pir-Abbasi has been responsible for many of the harshest sentences handed down to dissidents and protesters in the aftermath of the country's 2009 presidential election.
In April 2011, the European Union released the names of 32 Iranian officials sanctioned for their role in human rights abuses in the country. The 27-nation bloc imposed visa bans and asset freezes on the 32 individuals ranging from judiciary judges to military, intelligence and police officials, including Judge Pir-Abbasi.
According to opposition websites, Khosravani was told by her interrogators that her lengthy prison sentence would not be carried out if she requested amnesty. She is said to have declined the offer.
The young journalist has worked closely with newspapers like Norooz, Bahar, Dorane Emruz, Kargozaran, Sarmayeh, as well as the Aftab news agency.
In December 2011, a report by the Committee to Protect Journalists, a New York based organisation that promotes press freedom and journalist rights, named Iran as the world's worst jailer of journalists. Eritrea, China, Burma, Vietnam, Syria, and Turkey trailed behind as the world's worst imprisoners of journalists. "Iran was the world's worst jailer, with 42 journalists behind bars, as authorities kept up a campaign of anti-press intimidation that began after the country's disputed presidential election more than two years ago," the CPJ study showed. The review suggested that Iran had "maintained a revolving cell door" since its rigged 2009 presidential election, "freeing some detainees on furloughs even as they make new arrests. "Journalists freed on furloughs often post six-figure bonds and endure severe political pressure to keep silent or turn on their colleagues."
Click HERE to read more.