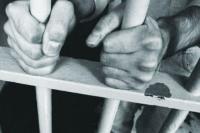 According to the RAHANA news agency, three students from the University of Qazvin by the names of Amin Soleimanian, Mohammad Nourmohammadi and Morteza Div-Salar were arrested during Monday's nationwide opposition protests called for by Green Movement leaders Mir Hossein Mousavi and Mahdi Karroubi. The students have been taken to Tehran's Evin prison.
In addition, Farhad Fathi, the chairman of the Reformist Students association at the International University of Qazvin's was also arrested on Monday. He had previously been expelled from university and had received a four-month suspended jail-term.
Following the opposition protests in support of the Tunisian and Egyptian uprisings on Monday, there's been an alarming increase in the number of student arrests in the country.
Sane Zhale and Mohammad Mokhtari, two of the protesters who were shot dead on Monday were also students studying in Tehran.
Click HERE to read more.
Article viewed at: Oye! Times at www.oyetimes.com