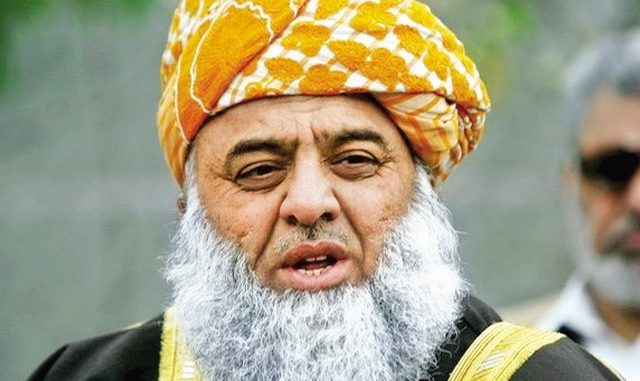 The chief of Jammat – e – Ulema Moulana Fazalur Rehman announced to quit the Parliamentary Committee on National Security (PCNS) on Friday.
Informing the media about his decision, he said that the decision on the NATO supplies has already been taken and therefore there is no need for him to sit in any of the sessions since whatever he says goes unaccounted for. He also said that the concerned officials have announced that the NATO supplies will be resumed so he is not willing to be a part of the committee where his opinion is not given value. Speaking further on the issues that the Parliamentary Committee on National Security is handling, he said that he will not attend the sessions where domestic violence bill is under discussion and criticized the statements issued by the President of Pakistan Asif Ali Zardari regarding the funeral of the father of the Sharif brothers.
He said, "It was not possible for me to attend the committee meetings."
The report of the PCNS has been further delayed with the announcement of Fazlur Rehman to withdraw from being a part of the committee. PCNS experiences another setback which was ready to allow the US to use Pakistani transport and infrastructure for NATO supplies over an agreement which was taking into account a number of demands put forward by Pakistan.
Article viewed on Oye! Times at www.oyetimes.com