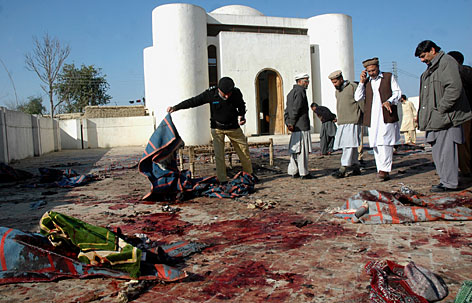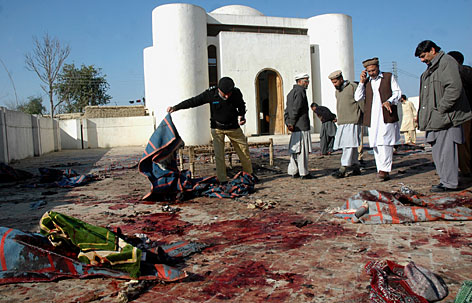 A suicide bomber hit a market place in the northwestern side of Pakistan towards the Afghanistan border on Friday killing a minimum of 20 individuals and injuring about 40.
Only one day after the United States agencies release the content of the letters discovered and taken as proof from the compound of the former leader of Al-Qaida Osama Bin Laden, the Pakistan-Afghan border was hit by a terrorist attempt taking lives of 20 innocent individuals with at least 40 being hospitalized for non-fatal injuries. Amongst the 20 declared death, five members belong to the local security agency of the region including one officer who was given the bravery award for fighting against the militants in the region.
One of the government officials of the region, Adbul Haseeb, spoke to the media and informed that the suicide bomber had strategically selected the area near the check point of the security agency near a market in Khar town. The blast occurred at a time when the area had high concentration of civilians moving around which included men taking off for offices and children going to schools. The dead include a number of school going children and a female. Search and rescue operation is taking place right now as the blast damaged quite a few shops in the market.
Article viewed on Oye! Times at www.oyetimes.com