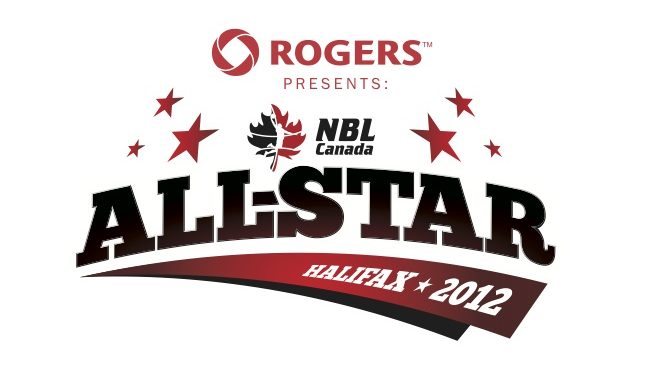 Day one of the inaugural National Basketball League of Canada All-Star Weekend roared into Halifax Saturday morning and was a slam-dunk success.
The weekend kicked-off with an open All-Star practice and autograph session, followed by the Legends game.
Team Black featuring Al Abass, Lee Bragg, Jad Crogorac, Desmond "Moneyball" Ferguson, Mark Forward, Corey Janes, Tyrone Kelly, Andre Levingston, Sam Mitchell and Chris Rowarth, defeated Team White featuring Les Berry, Taylor Brown, David Cooper, Shawn "Mavs" Gillis, Randy Loatman, Cyril Lunney, Will Njoku, Micheal Ray Richardson, Dennis Truax and Dawn Sloan by a score of 84-82. Team Black was coached by Steve Konchalski, while Team White was coached by Verge Armoyan.
The London Lightning's DeAnthony Bowden was the champion of the EastLink Three-Point Shoot Out competition, netting 16 points in the final round, followed by runner-up Tyrone Levett of the Halifax Rainmen with 15 points. Bowden brings home a championship plaque, $1,000 cash and a three-point champion ring sponsored by Lussier Jostens.
"It was a great competition, to come out in first is always a good think," said Bowden. "We had fun and put on a good show, Tyrone shot the ball well, I just out shot him.
The Slam Dunk contest judged by former Toronto Raptors head coach Sam Mitchell, CTV Morning Live's Cyril Lunney and former Halifax Rainmen player Desmond "Moneyball" Ferguson, and featured the Halifax Rainmen's Eric Crookshank and Lawrence Wright, the London Lightning's Gabe Freeman and Jamar Abrams and Oshawa Power's Brandon Robinson.
Despite Crookshank's theatric performance and Captain America costume, it was Jamar Abrams that stunned the judges and brought the crowd to their feet with his thunderous between-the-leg windmill dunk. Abrams also brought home a championship plaque, $1,000 cash and a slam dunk champion ring sponsored by Lussier Jostens.
"It feels great," said Abrams. "I'm undefeated in every dunk contest I've ever been in."