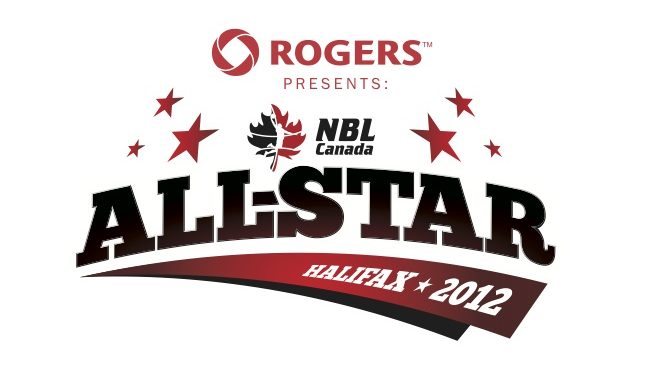 With Saturday morning's kick-off of the National Basketball League of Canada's inaugural All-Star Weekend events, league fans, sponsors and executives are anxiously awaiting the main stage event, All-Star Game.
On Sunday at 1 p.m., the league's brightest stars hit the hardwood for what promises to be the most skillful and entertaining game of the year.
Team Haywood, captained by the Halifax Rainmen's Joey Haywood will don red All-Star jerseys, while Team Smith, captained by the London Lightning's Eddie Smith, will be dressed in black.
The All-Star jerseys were created by none other than former Halifax Rainmen player and fan favourite, Desmond Ferguson. Ferguson is the owner and operator of his signature clothing line, Moneyball Sportswear. The line's name was derived from his nickname "Moneyball", which he earned from former AAU teammates Robert "Tractor" Traylor and Kevin Garnett, in homage to his deadly three-point shot.
"It is always fun for us to design All-Star uniforms because it allows us to be creative. I feel that any type of All-Star uniform should have stars incorporated in the design and that is what we were able to do with the NBL Canada All-Star uniforms," said Ferguson.
Ferguson will be attending the weekend's events and will be suiting up in the All-Star Weekend Legends game, taking place at the Halifax Metro Centre.
Also joining the star-studded ranks of attendees for the weekend's events is legendary Toronto hip-hop emcee, Mic Boogie.
"For me it's a great opportunity to be apart of history and share it with my son," said Boogie.
Mic Boogie will be performing his original NBL Canada song titled "How We Ball" prior to tip-off of the All-Star game, as well as a musical set at half time.
Prior to the All-Star game, the All-Star Weekend Breakfast will be held at the World Trade & Convention Centre. During the breakfast, the NBL Canada 2011-2012 awards will be presented.