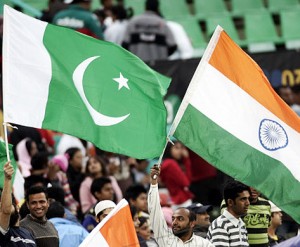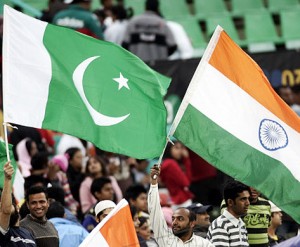 Do you feel the tension? I see that one writer is saying that India has an edge over Pakistan as these two teams have met four times in nine previous World Cups and India has won all four games. Hey, let's not jinx this for anybody! Then again, I can't help myself in mentioning that India has the record for the highest score ever during their 2007 match against Bermuda, 413 to 5 and they also got a record for the highest winning margin (runs) with 257. Yes, the Men in Green are going to be under a lot of pressure.
Whatever the outcome, this will be the first time in cricket history that the final will be played by two Asian teams.
Pakistan Prime Minister Yousuf Raza Gilani has received a direct invitation from his Indian counterpart Manmohan Singh to attend and it is hoped that this match represents a diplomatic breakthrough for the fragile peace process between these two warring neighbours. Singh wants to revive formal talks that were broken off two years ago when Pakistan-based militants killed 166 people in a terror attack on Mumbai. If there is a political breakthrough, cricket may achieve for India and Pakistan what table tennis did for the US and China.
India vs Pakistan Live Video Cricket World Cup 2011
Due to heavy demand on the server for this live match. Please select one of the live feeds
Feed Number 2: India vs Pakistan Live Video Cricket World Cup 2011
Feed Number 3: India vs Pakistan Live Video Cricket World Cup 2011
Feed Number 4: India vs Pakistan Live Video Cricket World Cup 2011
Feed Number 5: India vs Pakistan Live Video Cricket World Cup 2011