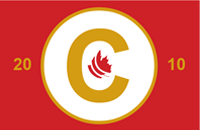 Nova Scotia wrapped up the Maritime 40-over Championship against New Brunswick last Saturday, September 18th, with a convincing 132 run win in the Final played at the Halifax Commons.
These past two seasons the inter-provincial competition has been contested by Nova Scotia, New Brunswick and Prince Edward Island.
The Nova Scotia Cricket Association's inaugural Halifax Cricket League 2010 season is also heating up with the Final of the Twenty20 League taking place on Saturday, September 25th, between Halifax Blue (1st) and Halifax Red (2nd). The 40-over League competition is also due to reach a climax soon with Halifax teams still battling it out for a place in the Final to be played on the weekend of October 9 & 10.