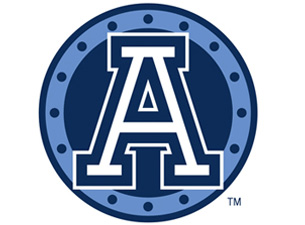 The Toronto Argonauts are reuniting LB Brandon Isaac with Defensive Coordinator Chris Jones as the club inked a deal with the CFL veteran through the 2013 season.
Known for his tight coverage and versatility, Brandon Isaac is entering his 3rd CFL season. Since signing with the Calgary Stampeders in 2010, Isaac appeared in 28 regular season games and 1 playoff game, accumulating 46 total tackles and three sacks.
In 2009, the speedy linebacker amassed a total of 72.5 total tackles with the Manchester Wolves of the AFL. He also set a single-season record and ranked sixth in the league with nine interceptions. The former Gamecock was a teammate of current Argos RB Cory Boyd at South Carolina.
Commented Argos Assistant Head Coach/Defensive Coordinator/Assistant GM Chris Jones, "We first became acquainted with Brandon when he played Arena Ball and learned to cover the motion. After that, he trained at D1 Sports in Chattanooga and we were able to monitor his progress. He then signed with Calgary and played for me for the last two seasons.
"He is versatile and can play 6 positions within our defence, plus he is able to blitz. He is a hard worker with tremendous character and is a film studier. We are excited he's decided to join us at the Argos."
Isaac remarked, "This is a great opportunity to be with an organization that is on the way up and doing the right things to become a winning program. I have watched them grow as an outsider and now I want to come in here and just make big plays.
"It's great to be back with Coach Jones. We have a solid relationship and we are both hard-working guys who want to win. I am so fortunate to be back with him."
The Toronto Argonauts also announced today that LB Jeremy Unertl has been released. The 2-year Argo plans to retire from football.